iLuv iSP100 Battery-Powered Portable Speakers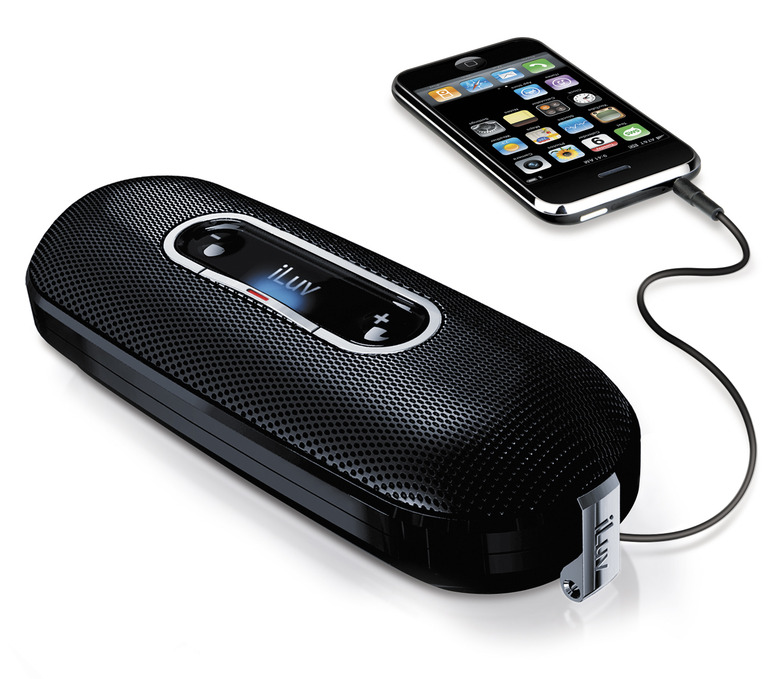 iLuv have announced a new portable stereo speaker, the suppository-shaped iSP100.  Promising "explosive sound", the iSP100 runs off of three AAA batteries and has two 2W speakers; although the company is positioning it as an iPhone or iPod accessory, a standard 3.5mm input means that it will work with any sound source.
Somewhat confusingly, iLuv advertize the iSP100 as having 720-degree surround sound.  That seems to be a reference to the multiple perforations all over the casing; the jAura Acoustic Speaker Technology the iSP100 also uses is not a pseudo-surround system but instead acoustic chambers used to eke out better audio quality from smaller drivers.
The iSP100 will be available worldwide in late September 2008, priced at $34.99.  It ships with a carry-case