iLuv iMM178 Vibe Plus shakes you awake (then plays you music)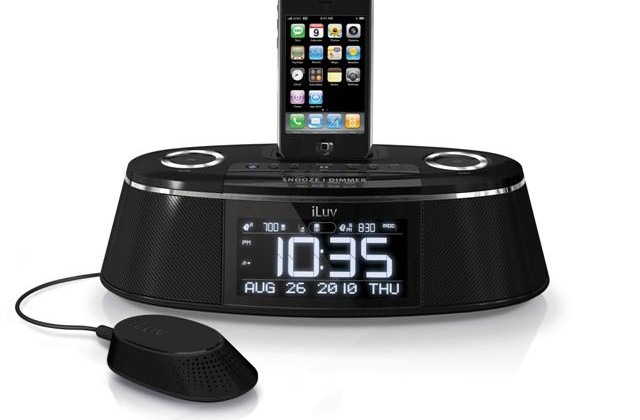 iLuv knows you have trouble getting up in the morning, and they want to help.  The new iLuv iMM178 Vibe Plus is an alarm clock with a difference, and that difference is a "shake & awake" attachment on the end of a cord.  Hide it under your pillow and, when the alarm goes off – which, since the iMM178 Vibe Plus is also an iPhone/iPod speaker dock, could mean your favorite playlist – it'll shake you until you get up.
Personally, the thought of being vigorously assaulted every morning doesn't exactly fill me with glee.  Still, there's an FM digital radio and stereo speakers if you're not so tempted by the head-shaking, together with a handy volume control on the vibra-attachment as well as on the main body of the clock.
Alarm settings allow for every-day, workday or weekend use, with two alarms in case you share a bed.  It's compatible with the iPhone 3GS, iPhone 3G, iPhone, iPod Touch 2nd generation, iPod Touch, iPod Nano 1st to 5th generation, iPod Classic, iPod with video, iPod 4th generation and iPod mini, and is available now priced at $89.99.