iLaunch Thunder: Awesome iOS controlled Nerf Dart Gun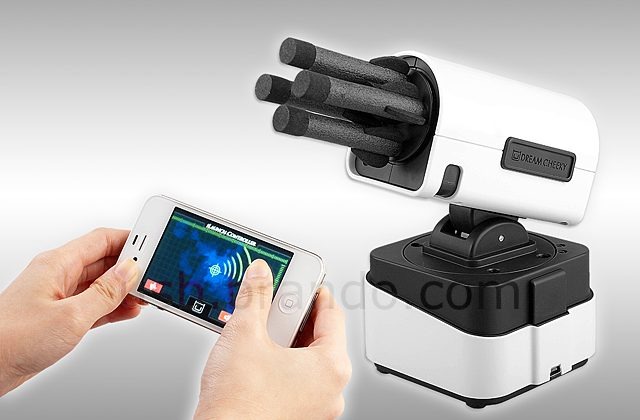 In case anyone didn't notice, this week has been filled with CES 2012 coverage and hands-on. To keep an even balance I have an awesome toy for those of you that enjoy doing fun — or dumb things with your smartphone. This is the iOS-controlled iLauncher Thunder. Basically a nerf dart gun or launcher to keep you busy during boring moments at work, or to shoot at your pets while relaxing on the couch.
Thanks to wirelessgoodness we recently learned that this neat and fun toy had cleared the FCC, and we can now happily tell you that it's available right now. This nerf gun might be dumb, but I still want one and will probably be buying one for the shear amusement it will surely bring me.
Essentially what we have here is a USB-powered nerf gun with full aim controls via the free iOS application. Everything is done inside of the app and you can take control and aim with on-screen controls that work over Bluetooth. That isn't all either. iLauncher also gives you the option to fire darts by simply shaking your iOS device. Awesome right?
If those pictures don't have a few of you excited I don't know what will. It might not be the coolest toy around but I'm pretty sure I'll be getting hours of joy from this little device. It is available today via the link below and will run you about $100. Who wants one?
[via Brando]