iKlip Grip smartphone stand includes Bluetooth shutter control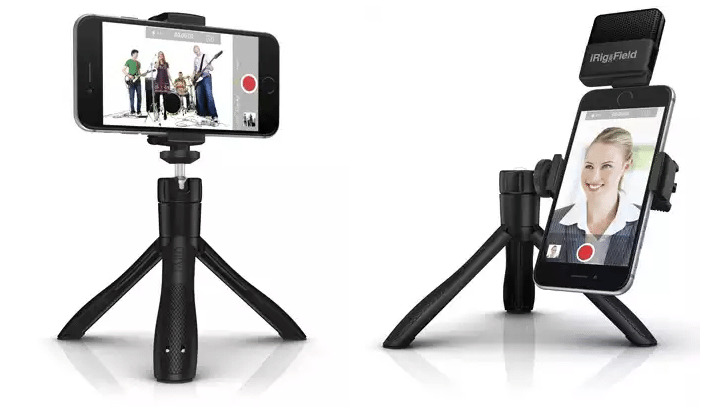 IK Multimedia is back with another device, this one targeting smartphone users. It's called the iKlip Grip, and it is essentially a multi-purpose stand/tripod for one's smartphone. Using it, the smartphone owner can take selfies or images of other things, as well as prop it up and record video, get a better grip on the phone than otherwise possible, and things of that nature. IK Multimedia is hawking the device at audiophiles, musicians, and anyone who needs a monopod/tripod for their smartphone.
The iKlip Grip features a typical smartphone "grip" that one might use when attaching the smartphone to a tripod. One feature, though, isn't terribly common among competing products: a Bluetooth shutter control, allowing the shutter to be triggered without manually touching the contraption — something that would introduce shakes and ruin otherwise stable images and footage.
The iKlip Grip is able to accommodate smartphones with screen sizes ranging from 4-inches to 6-inches, which covers most of them. There's a standard mount as well for using the stand with small cameras like action cameras. Likewise there's 1/4"-20 tripod screw threads, as well, making it a universal (more or less) device.
The stand portion is promised to be ergonomic, and can be extended by up to 17.5-inches, allowing for use as a monopod or, more commonly called, "selfie stick". The ball joint allows for 90-degree angle adjustments and complete rotation abilities, as well. The wireless shutter control, meanwhile, supports Android and iOS and can work from up to distances of 10 meters.
The device starts shipping this month for $59.99 USD.