iKey BT-87-TP Rugged Bluetooth Keyboard meets NEMA 4X specs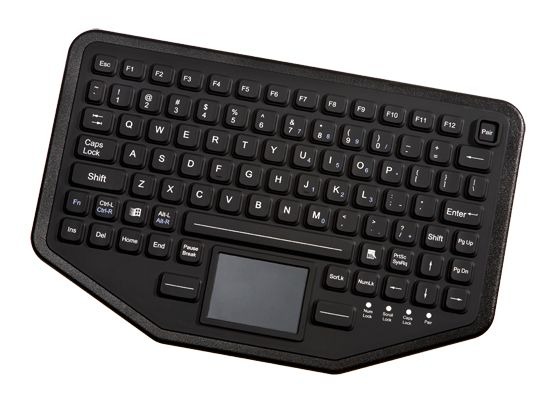 If you're an ultraportable device user and you want to keep working even when conditions aren't all that great, iKey may have the keyboard for you.  The iKey BT-87-TP Rugged Bluetooth Keyboard is a 12.01 x 7.75 x 2.03 inch fully-sealed slab of ruggedized data entry, with an industrial silicone keypad and ABS polycarbonate case that together met NEMA 4X specifications dirt, dust, water, ice and corrosive resistance.
Connectivity is via internal Bluetooth, and as well as the QWERTY keyboard there's a touchpad and twelve function keys.  The whole thing is powered by two AA batteries that are good for a 30-foot range.
If it gets dirty, you can rinse the BT-87-TP under the tap, completely submerge it or even use disinfectants on it, without being worried about the electronics inside.  iKey see it as selling primarily to mobile, material handling, food and beverage processing, medical and other industries, but I know quite a few clumsy geeks who could certainly do with considering it.
[via iTechNewsNet]