IKEA VR app uses an HTC Vive to design your dream kitchen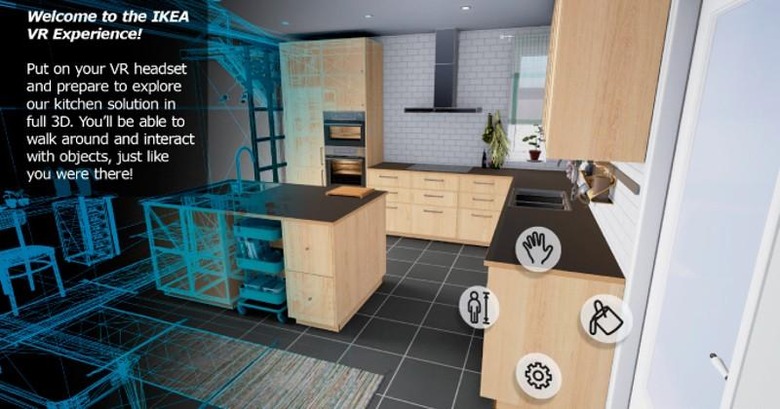 IKEA might be renowned as a furniture and home accessories company, but that doesn't mean it's not ready to always dive at the forefront of the latest trends in technology. It has already launched a catalog of products with built-in wireless charging capabilities. It has even dabbled in augmented reality before to bring its catalog to life. Now its is also jumping in head first into the world of virtual reality, with an IKEA VR Experience app that lets you preview and modify a kitchen to your heart's content, all from the magical, digital VR space.
OK, it's not exactly an app that will let you put together your dream kitchen and then put out an order for it. Instead, the IKEA VR Experience is more of an experiment to solicit customer feedback on how exactly the company should proceed in integrating virtual reality technology into its business, particularly in the way it connects with customers.
The VR Experience allows users to experience and customize a kitchen even before setting foot inside an IKEA store, much less buying one. The kitchen shown in the app will be in real world proportions but, quite amusingly, you can choose to see the environment either from the perspective of a 6.4-foot tall adult or a 3.3-foot child. Users can also change the color and even the materials of some of the parts of the kitchen, like cabinets and drawers. And you can also pull out those drawers to take a peek inside.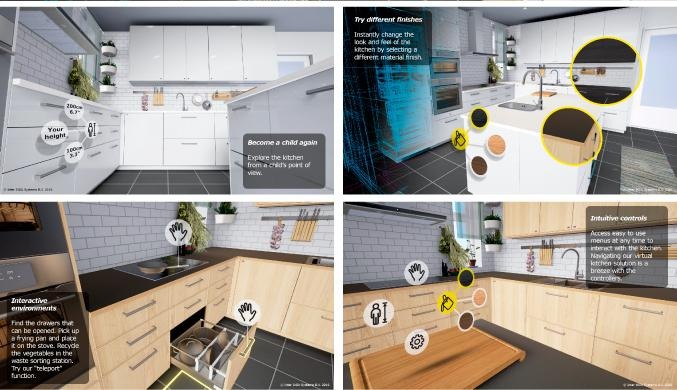 Of course, this doesn't mean that IKEA will be switching to a VR product catalog soon. Like its AR-enabled catalog, this will most likely exist together with the traditional booklet. And IKEA isn't limiting VR to simply browsing and customizing finished products either. Another possible use of VR technology would be in co-creating products with customers.
For now, however, IKEA is more interested in feedback than any finished product. The IKEA VR Experience is available on the Steam platform. Naturally, you'll need an HTC Vive to use it.
SOURCE: IKEA