IKEA FREKVENS limited-edition tech products revealed: Red, Yellow, Black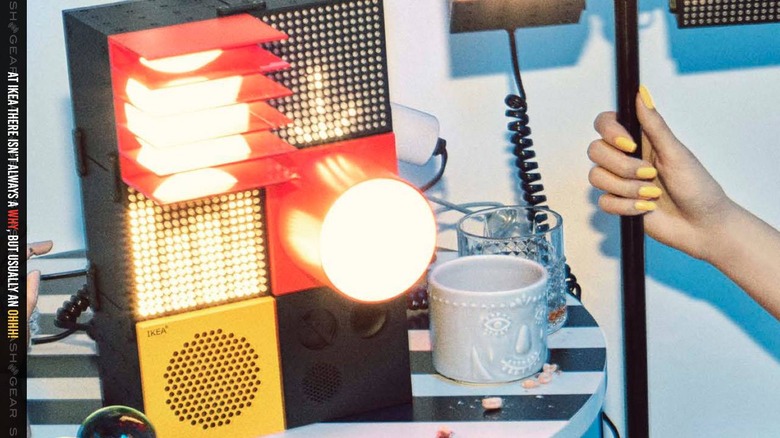 Today the folks at IKEA revealed a limited-edition collection of products made in collaboration Teenage Engineering. Included in the mix of items is a speaker with subwoofer, a tripod, an LED spotlight, a bar stool, a serving set, a tote bag, a blanket – and a few other oddities. Just when you thought you'd never see a Cajon drum at IKEA, they make one available – neat!
First, one of the more decidedly un-tech products – the FREKVENS Cajon drum is the most deceptively simple of this collection's products. It looks like a box with a hole in the side. It's made with unfinished birch plywood and nickle-plated steel. It's a drum – you sit on top and the slap the side. This instrument requires some assembly – and it'll cost you around $30.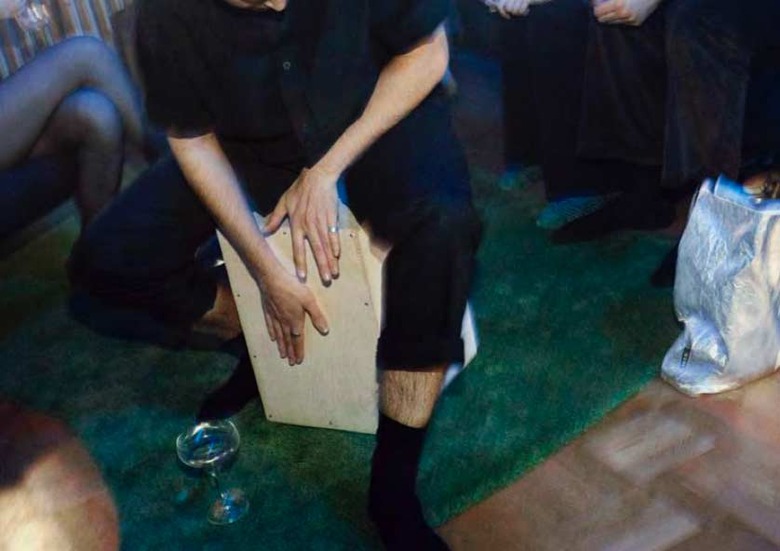 The FREKVENS collection also includes an Eating Set for around $18 – that includes a cup, a dish, and a bowl made with stainless steel. There's a FREKVENS Tray made with high pressure melamine laminate for around $15, and a FREKVENS Serving plate for $25 – stoneware and dishwasher safe. This FREKVENS collection includes a Serving Set for $40, a Cup set for $10, and a Mug set for $10.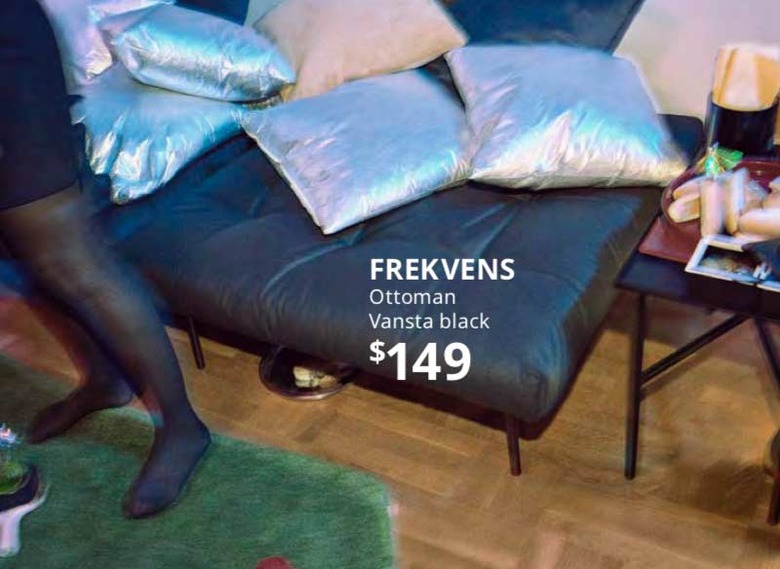 Several objects in this collection are made with "Metallized 100% polythylene" and look like what you expect a futuristic space fashion person might wear. There's a FREKVENS Raincoat and a FREKVENS Cushion cover and two FREKVENS Tote bags made with this sort of material. They cost $25, $6, and $10 respectively.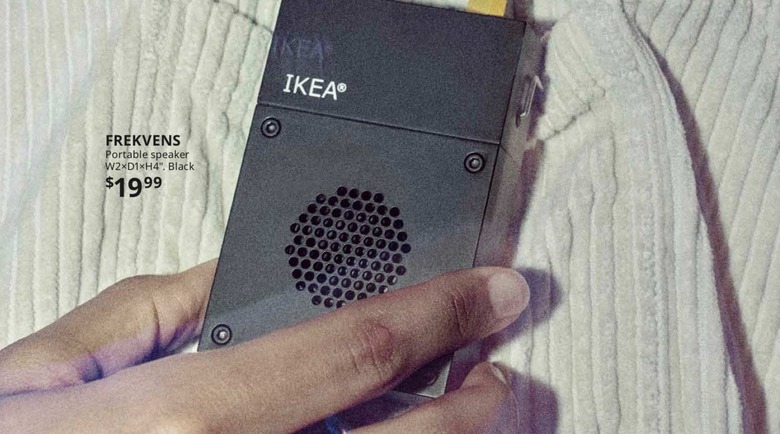 There's a FREKVENS blanket made with a waxed underside specifically constructed for outdoor sitting – for $50 USD. The FREKVENS Ottoman will run you $150 for polyester fiber ball filling and polyester wadding over powder-coated steel.
The FREKVENS collection includes rather simple looking pieces of speaker-laden gear. The FREKVENS portable speaker has a belt clip, connects with Bluetooth, and is powered by USB-C, that'll cost you $20. The FREKVENS Speaker (in yellow or red) will connect with Bluetooth and fill the whole room with sound (and a built-in battery for complete wireless action) for $70 USD.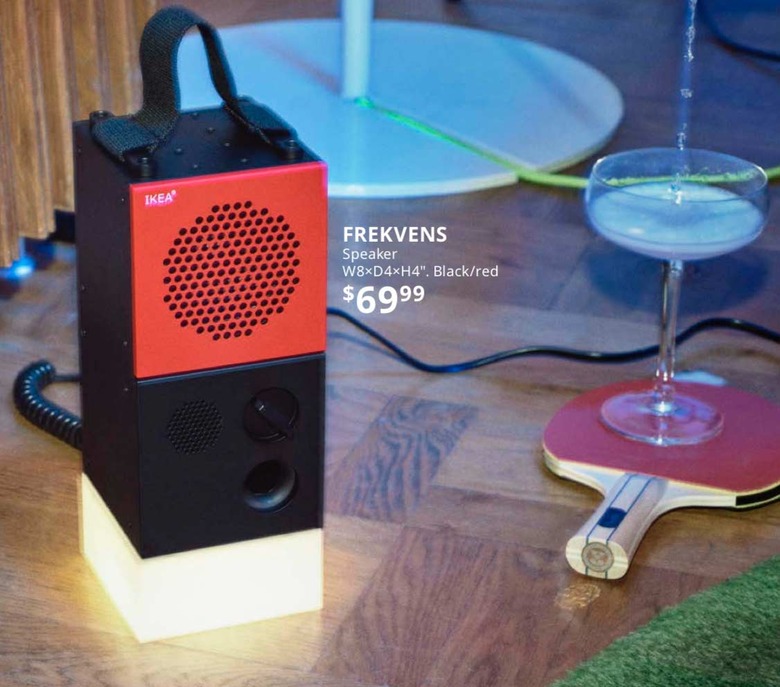 The FREKVENS Speaker with Subwoofer is literally one of the speakers mentioned above, but with ONLY BLACK, no color accent, plus a subwoofer. This speaker and subwoofer combo will roll for $150 USD. There's a "FREKVENS Speaker base with light" is made specifically for the Speakers mentioned earlier, to light them up – and it'll cost you $10.
There's a FREKVENS LED spotlight for $30, and a FREKVENS LED multi-use light for $40. This collection includes two FREKVENS LED spotlight accessories – $17 for a set of 4 in red or yellow – requires some assembly.* The FREKVENS Tripod is made for the LED spotlights, and will cost you $60 on its own.
*"Requires assembly" is mentioned in most of these products' descriptions – but I only mentioned them here in a few as a reminder. Whenever you buy from IKEA, it's safe to assume you'll need to do some work at home. ALL of these products will be appearing at IKEA in limited numbers for a limited time, starting in February 2020.