IKEA Eneby Bluetooth speakers offer minimalist style on a budget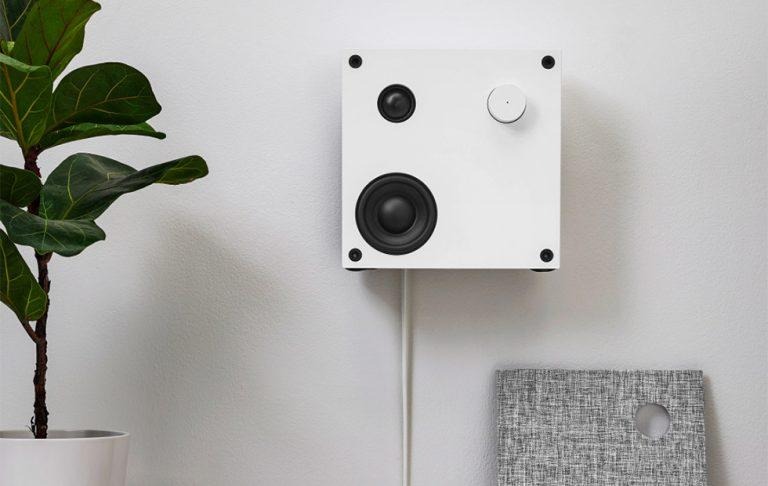 IKEA has launched its first Bluetooth speaker designed for the home, its new Eneby range. The IKEA Eneby is offered in two different sizes, and features a design that is intended to pair well with existing ranges from the company. As with many Bluetooth speakers, Eneby is portable and can be used in a variety of situations, including on-the-go or mounted on stands/wall brackets.
The Eneby is offered in 20cm x 20cm (approx. 8") and 30cm x 30cm (approx. 12") sizes in black, white, and grey colors. These trio of colors, coupled with the design, means they'll match various home decor including other IKEA products. The smaller of the two Eneby speakers has an integrated handle for carrying around the device, as well as optional battery packs for using them away from an outlet.
Portable use doesn't appear to be IKEA's primary goal for the speakers; it heavily emphasizes their suitability within the home, whether they're placed on a flat surface, mounted onto walls, or placed on stands. As with any Bluetooth speaker, users can stream content wirelessly from their phone or other Bluetooth device to the speakers.
IKEA is offering its own stands for use with the Eneby, as well as battery packs. Price depends on location; for those in the US, the battery pack is $20 and the speaker stand is $10. The smaller of the two Eneby speakers, meanwhile, costs $49 USD and the larger costs $89 USD. The IKEA Eneby is available in the UK, as well.
SOURCE: Hexus