iHome LED color changing iP76 tower speaker now shipping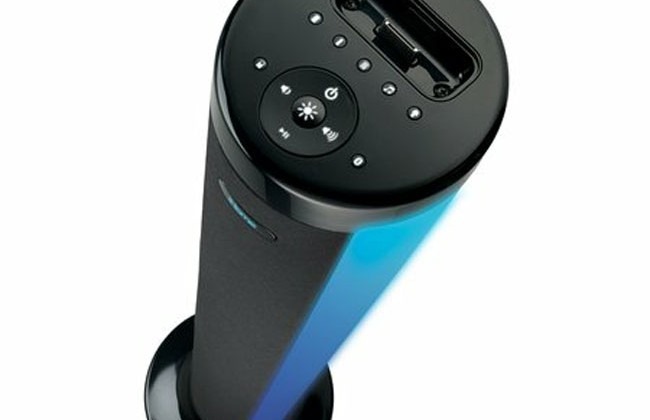 iHome has announced that it is now shipping its cool color changing tower speaker for iPhone and iPod users called the iP76. The tower speaker has an iPhone/iPod dock on the top and features Bluetooth technology. The speaker can charge your iPhone while you play music, and you can connect wirelessly and stream tunes to the speaker using Bluetooth.
The speaker is three-foot high and has 16 multicolor LED clusters inside that create light effects to go with the music you play. Inside the tower speaker is a quartet of high-performance speakers for sound quality. The dock has an audio detection circuit that allows iHome's own app, and apps developed by third parties to automatically wake-up the speaker tower.
The lighting effects have five different display modes with slow fade, favorite color, pulse to music, strobe effect, and an amber colored the mobile mood light. Speaker tower also has an auxiliary input jack for connecting computers and other devices that lack Bluetooth. Other connectivity includes component video out jacks to allow you to send video from your iPod out to a TV or other display. The iP76 is shipping right now for $199.99.