iFrogz offers customizable headphones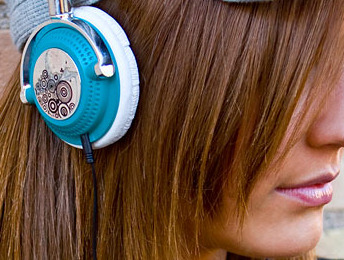 If you're a true audiophile, these headphones might not be for you. But if you just want something to enjoy your music while on the go and want to reflect a bit of your personal style in the process, check out these customizable headphones from iFrogz.
The Earpollution line of headphones allow you to create your own custom items. You can choose from different headbands, cushions and outer earpieces to make a pair of headphones that best suit your personality. With your choice of two head phone models, NervePipes and Fallout, and one earbud model, The Hype, you can create a style that fits you.
The headphone models feature 30Hz to 20KHz frequency response, 40mm drivers and 1.2 meter cords. The Hype earbuds allow you to customize the rim and base parts of the buds. You can buy all three models now and truly make them your own for $35 for the headphones and $20 for the earbuds.