iFixit's LG G4 teardown gets 8 out of 10 in repairability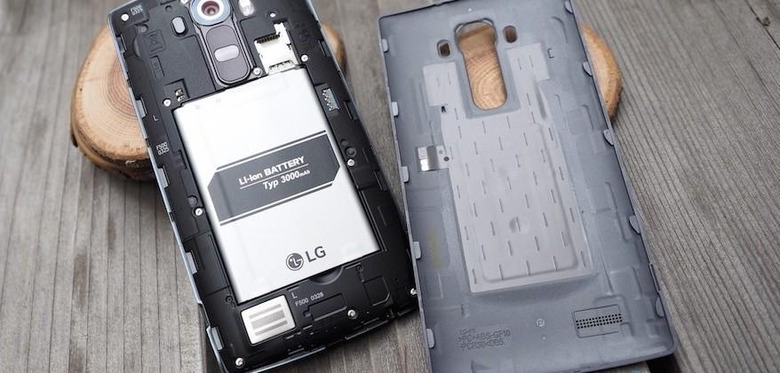 iFixit is back with what they do best: another teardown and analysis of a new mobile device. This time they've tackled the new LG G4, offering a detailed look at each part, as well a few X-ray views of several components. If you're a new G4 owner and are wondering how well it did, iFixit ranked it a 8 out of 10 in repairability, a very good score! If you're still thinking of picking one up after this, be sure to check out our review to see what makes it one of the best Android devices available right now.
Among the big reasons the LG G4 scored so well was because of its ease of opening and user-replaceable battery, something that has become less common over the last year in Android smartphones, especially with Samsung's latest Galaxy S6s. iFixit notes there is a notch that allows the plastic back panel to pop off with little effort, and the battery can just slide out, no tools needed.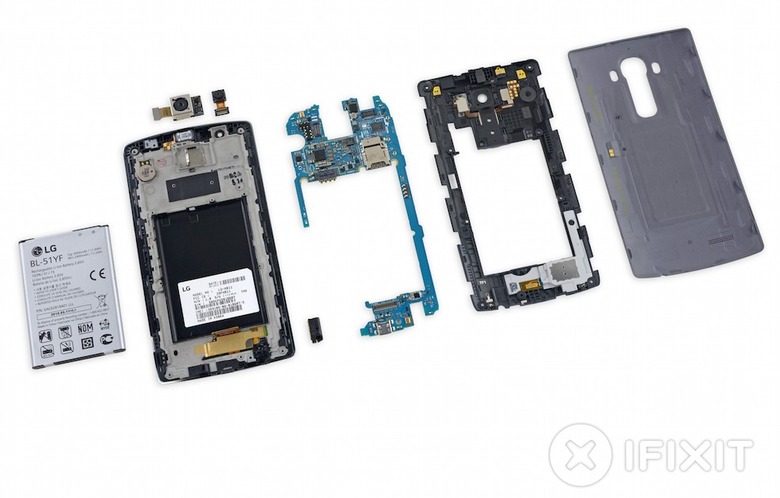 In fact, iFixit says they didn't need any tools until they reached the G4's midframe. From there, they relied on a Phillips screwdriver and a spudger, eventually pulling out the motherboard. There they found 3GB of RAM from Samsung, Qualcomm's Hexa-core 1.8GHz Snapdragon 808, and 32GB of flash memory from Toshiba.
The first real difficult part they come across is the rear-facing camera, and that is because of the complexity of the image stabilization, but it was still removed with little fuss. Moving on, even the G4's headphone jack was found to be easy to remove and replace, relying only on spring contacts instead of soldering. In fact, even the vibration motor used springs.
The only negative point the G4 received was with its display. iFixit noted that the glass and LCD are fused together, meaning both will need to be replaced if one or the other breaks. So it seems the LG's G4 has bucked the trend in a number of aspects when it comes to the status quo of Android phones, with iFixit summarizing that it's "a great showcase for slim luxury and repair friendliness."
SOURCE iFixit