iFixit Teardown Gives Closer Look At Apple's New Force Touch Trackpad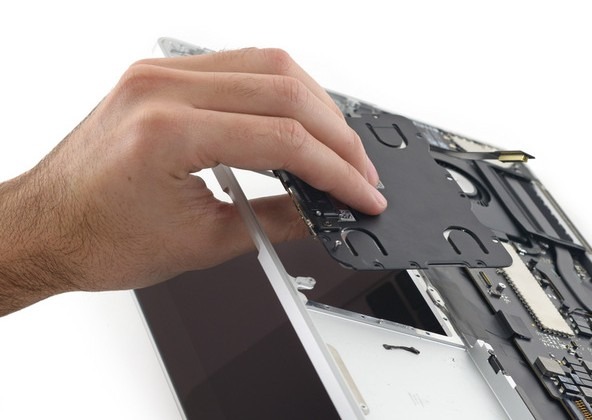 As they are wont to do, iFixit has come through with another teardown of a new product. This time, the team is ripping apart the new MacBook Air and Pro models, which are largely unchanged. Of special interest is the new Force Touch trackpad Apple is rolling out across their notebook computer lineup. The new-look trackpad doesn't click, but it does offer feedback. Rather than feeling the surface of the trackpad give, you'll get a buzz. But how does it work?
Of all the new features we like about the incoming MacBook, this trackpad has to be the most alluring. The fact Apple placed it on their other notebook models proves it's the future for Apple, so it's a good idea to see what we've got under our fingers.
The new trackpad recognizes normal press and a 'deep' press, which can be used to provide extra info.
According to iFixit, the 'buzz' we get via the trackpad is sent via four coils that react to a ferromagnetic core. The team 'guesses' the magnets react to the rail, which creates movement which we feel as a a little vibration.
As for the touch sensitivity, that's apparently accomplished with strain gauges. The thin gauges can detect how much pressure you're putting on them, and the software takes care of the rest.
So what if you have a problem with this new tech? There's likely no repair. The iFixit crew gives the trackpad a rating of 1 out of 10. Apple will probably just replace the unit, which seems to come clean of it's home under the hood fairly easily.
Source: iFixit