It isn't too often that we see iFixit tearing down legacy hardware, but today is a special occasion. Today marks the 25th anniversary of the original PlayStation's release, which launched in Japan on December 3rd, 1994. In honor of that milestone, iFixit has decided to teardown an original console and take a look inside.
iFixit's teardown actually begins by comparing the Japanese and NA PlayStations side-by-side, which aesthetically don't look that different. The connections ports on the back of both consoles are almost identical, with both sporting Parallel I/O, Serial I/O, RCA out, RFU DC out, AV Multi out, and AC out. The only differences between the two are the presence of an S-Video out on the Japanese model and a polarized version of the AC in port in the North American model.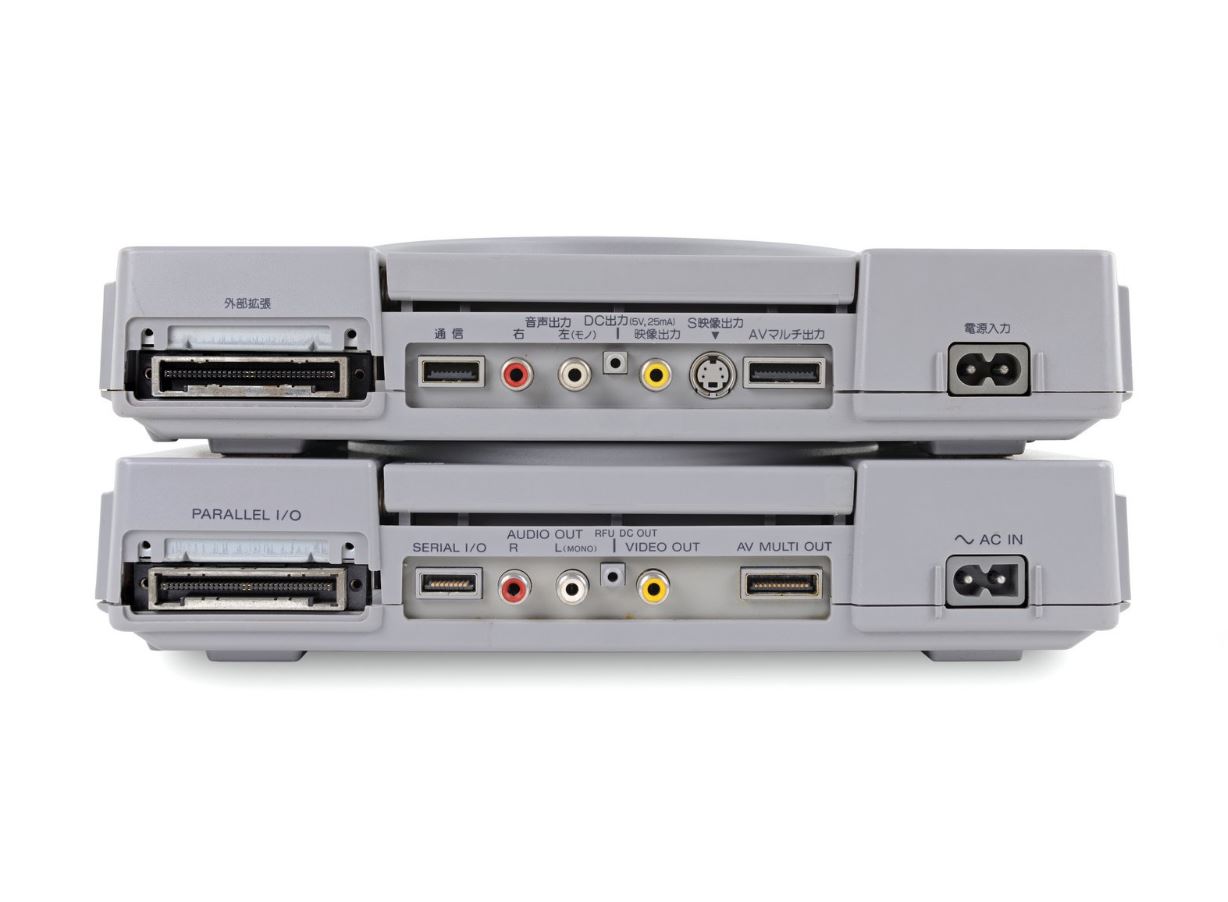 With the comparison out of the way, it's time to dive in. After having to slice through gobs of glue to get into many modern devices, it seems that the original PlayStation is something of a dream when it comes to deconstruction – not only is it held together by Philips head screws, but each one is even labeled on the console itself.
With the lid removed, iFixit only needs to remove the power supply, controller port and memory card assembly, the optical drive, and finally, a metal shield before it can get at the motherboard. That motherboard is packed with silicon and is double-sided to boot, and on top of all that, it's even running in a fanless configuration.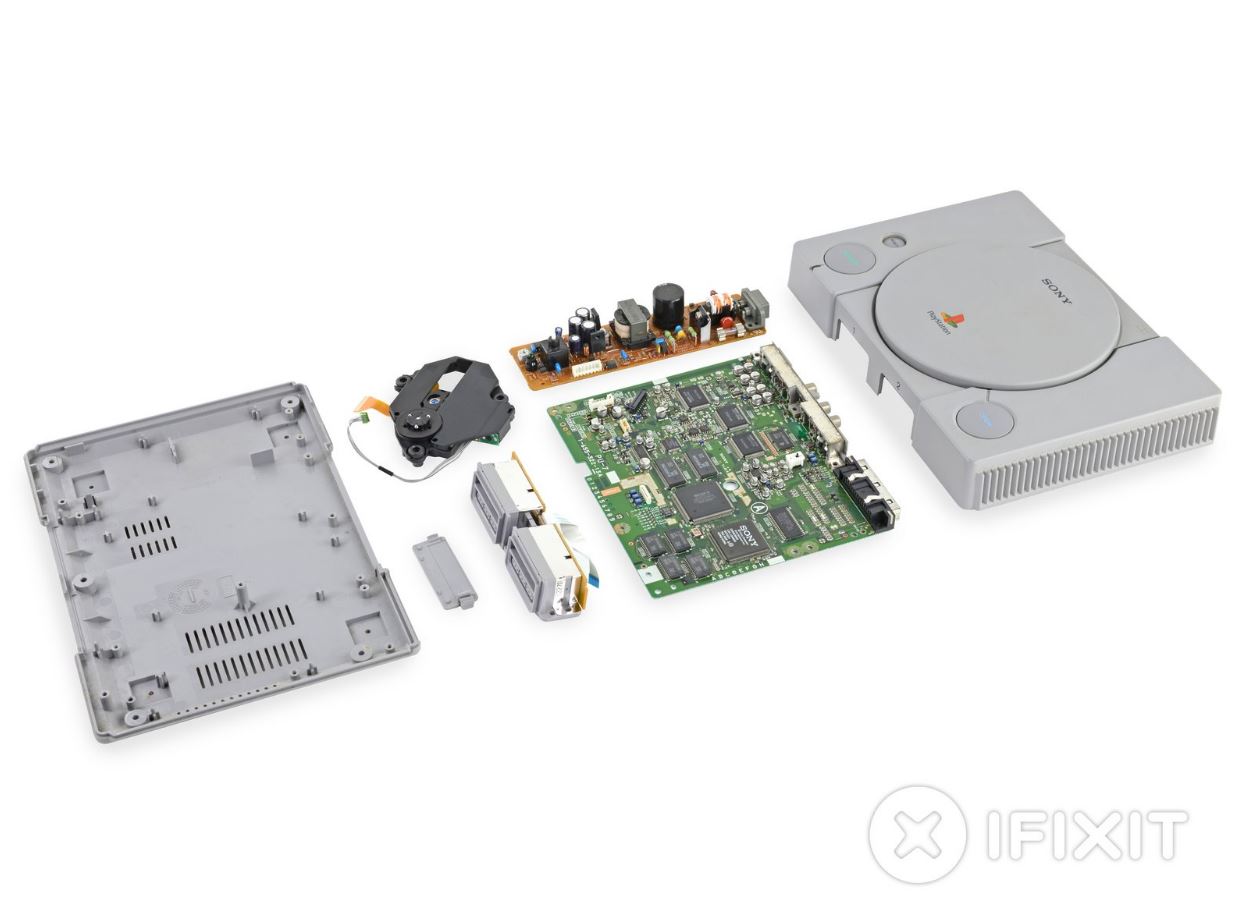 In the end, iFixit gives the original PlayStation a respectable repairability score of 8 out of 10, which is a rare sight among modern devices. The PlayStation earns points for the fact that iFixit only needed to use a Phillips screwdriver and a spudger to gain access to the console and because its optical drive is easy to remove, but loses points because all of the I/O points are soldered to the motherboard, making replacement difficult. Be sure to read through iFixit's full teardown of the original PlayStation, because it's well worth a look if you fancy a walk down memory lane.