iFixit Mac Pro Teardown Is A Surprising Win For DIYers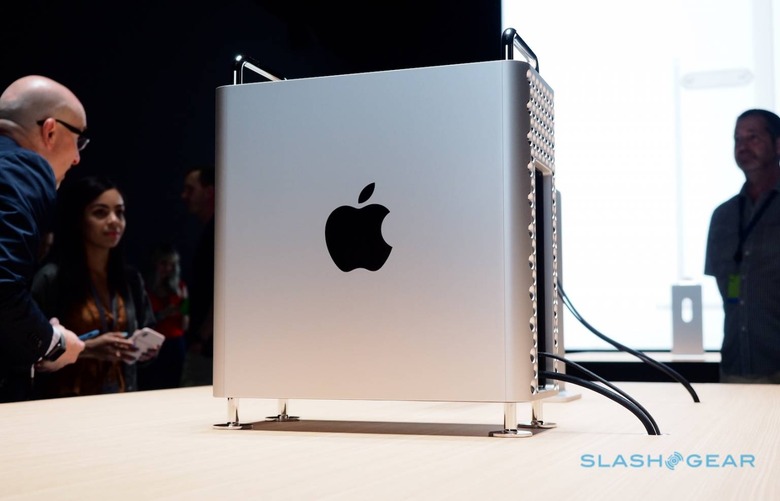 The new Mac Pro has arrived, and with Apple touting the modular capabilities of this machine, there's a lot of curiosity surrounding just how DIY-friendly it is. That's the perfect cue for iFixit, which has busted out its collection of tools and disassembled one of these new Mac Pros to take a look inside. If you were hesitant to trust that this would be an easily repairable machine, you might be pleasantly surprised by the results of iFixit's teardown.
Such hesitancy wouldn't necessarily be misplaced – after all, Apple's mobile devices tend to only get middling repairability scores from iFixit. The new Mac Pro seems to buck that trend, and it's obvious right away as the housing slides off with little hassle. Once the housing has been removed, iFixit is able to immediately access the RAM modules, as their covers can be removed by simply pressing a button. There are even diagrams on the inside of those covers that show you how to install new memory, which is a nice touch.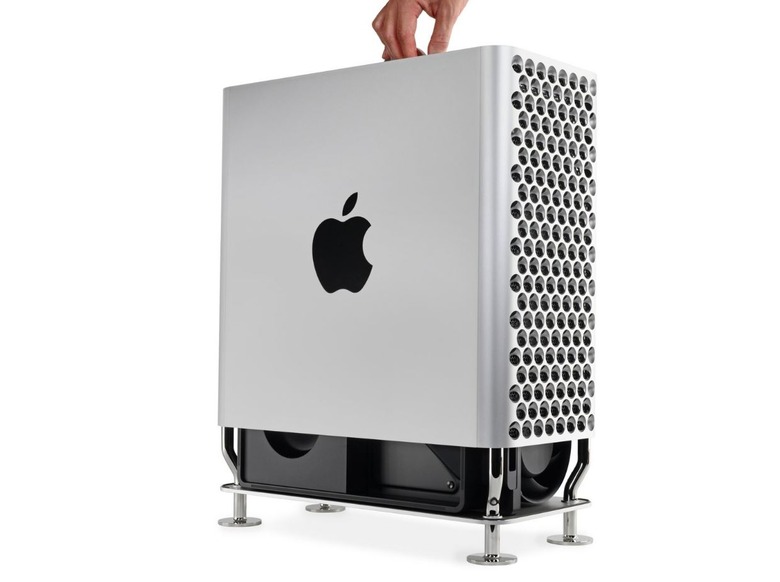 iFixit also points out that the Mac Pro's IO board is held in place by thumbscrews, which means you don't need a screwdriver to remove or tighten them. Furthermore, the PCIe cards are held in place by a clearly labeled switch, so you should be able to add or remove new hardware with ease.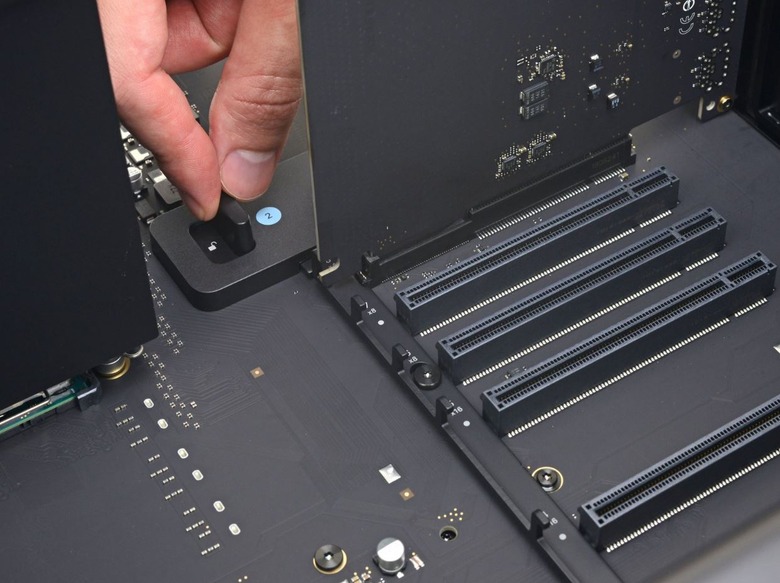 The power supply and the case fans appear to come out with easily as well, but this is where things begin to get a little hairy. The SSD, while modular, also isn't easily user-replaceable since its paired with Apple's T2 chip. The CPU may also be a pain to remove, as iFixit says that it's stuck beneath a large heat sink and secured using "some very deeply hidden T15 Torx Plus screws."
Still, whatever hiccups this teardown may have encountered, at the end of it all, iFixit's verdict is a glowing one. It gave the new Mac Pro a repairability score of 9 out of 10 – a rarity not only among Apple devices, but among modern-day devices in general. The Mac Pro earned points for the fact that basic repairs can be easily carried out and because Apple provides diagrams for module replacement.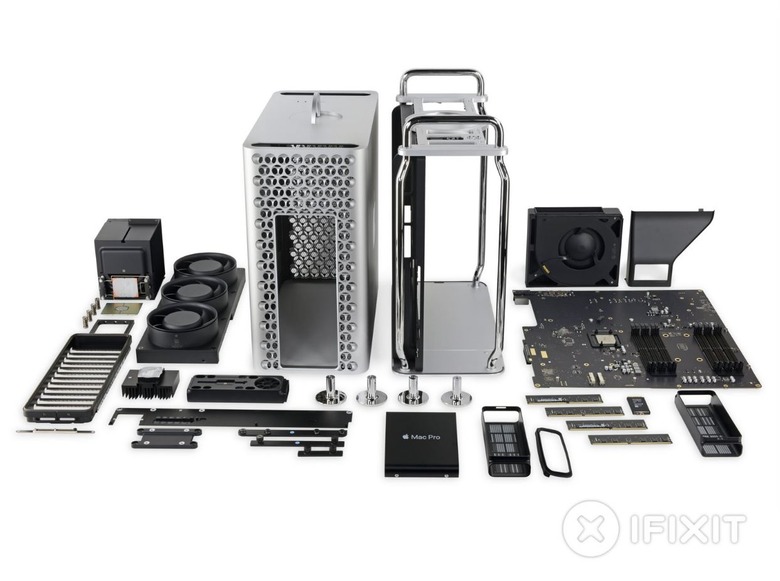 The fact that the Mac Pro's major components use industry-standard sockets was also a big win for iFixit, though the Mac Pro did lose some points due to the difficult process of replacing an SSD and because not all of the Mac Pro's parts are on Apple's list of approved repairs. Be sure to read through iFixit's full teardown of the new Mac Pro, because it's a fascinating trip – especially if you were wondering if its housing can be used grate cheese.