The iPhone 11 Pro and Pro Max might be getting a lot of attention, but today, iFixit turned its focus to the standard iPhone 11. As it does with every flagship, iFixit cracked the iPhone 11 open to take a look inside, while at the same time figuring out how easy it is for end-users to repair the device. While we've come to expect a certain level of difficulty when it comes to repairing iPhones and iPads, the verdict on this iPhone 11 teardown might surprise you.
iFixit quickly discovers that the process of removing the display from the iPhone 11 is the same as it's been for a while, as it requires heating up and subsequently slicing through the glue holding it in place. Apple has arranged the connector cables on one side of the device, reducing the chances that you'll damage them as you remove the display. Unfortunately, replacing the display without using Apple's tools will disable True Tone, so while swapping out the display is something that can be done by end-users, the final result isn't exactly ideal.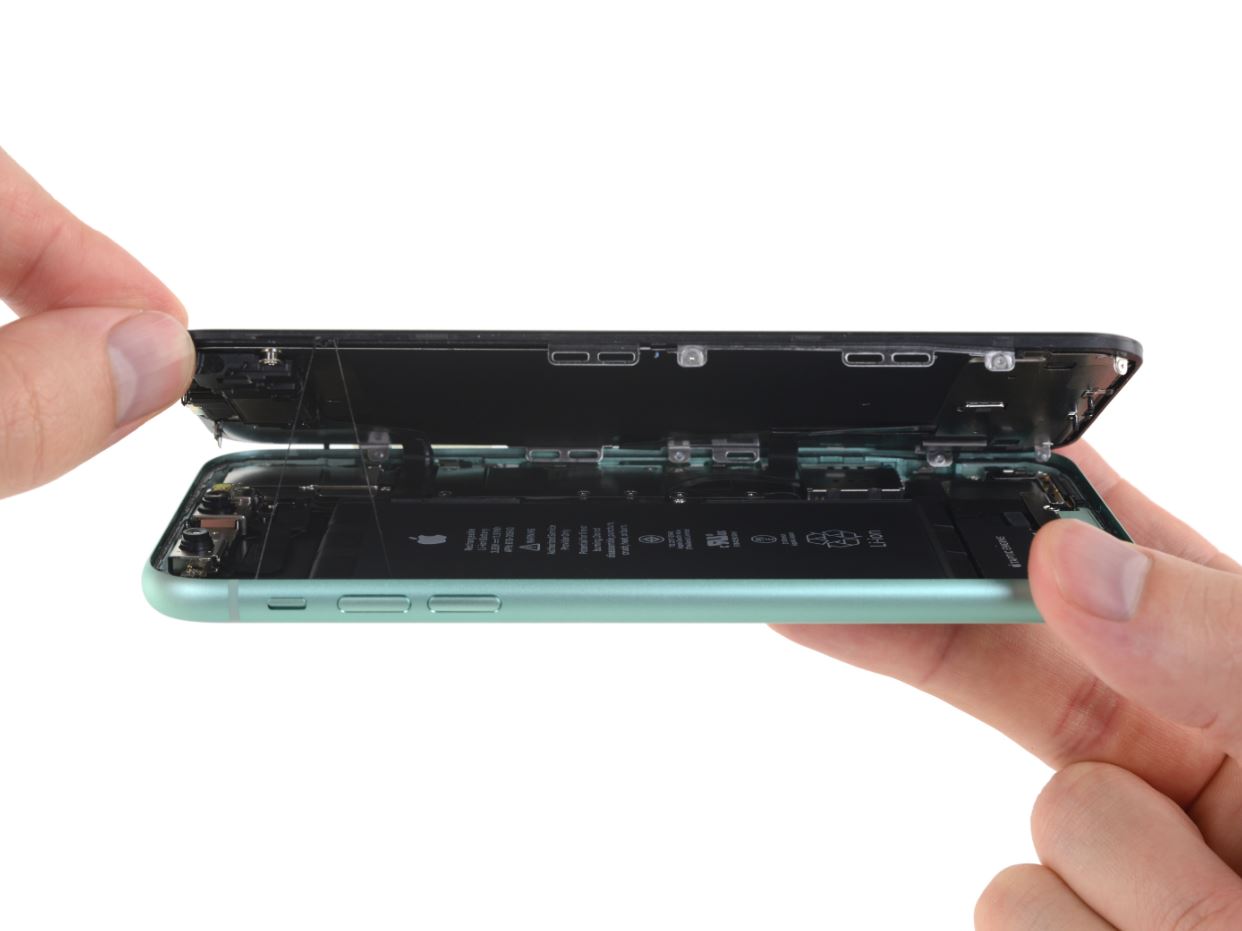 In any case, once the display is off, iFixit discovers that the iPhone 11 uses the 11 Pro's "double-decker logic board," which features Apple's new A13 Bionic SoC, among other things. While the display was somewhat easy to get off, removing the iPhone 11's 3,110 mAh is a little more complicated. Though it's held in place by pull tabs, which are always nice to see, getting the battery completely free requires removing the loudspeaker and the Taptic Engine first.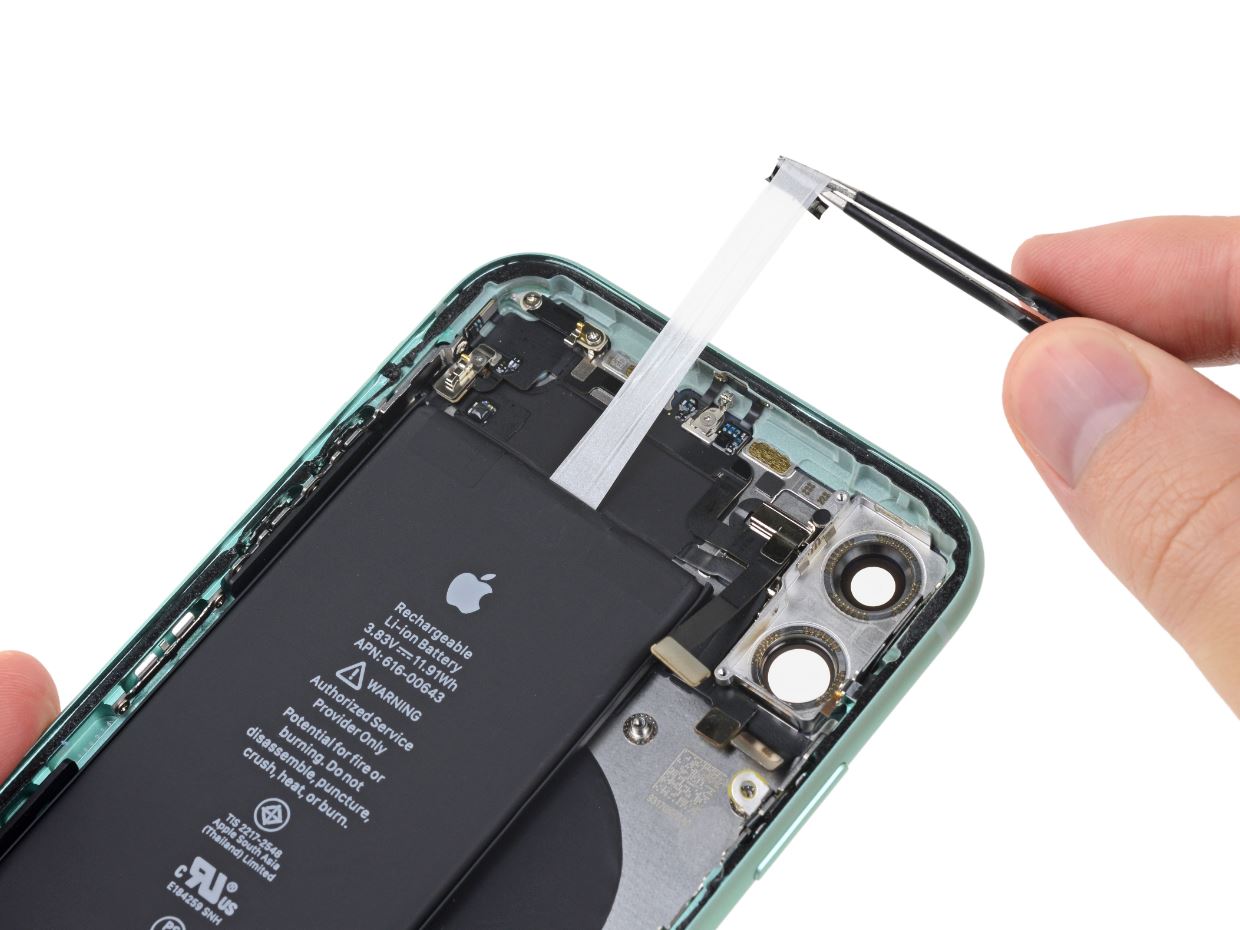 With the iPhone's dual-camera array removed, iFixit puts the phone and its components through a series of x-rays, one of which shows the optical image stabilization present in the phone's wide angle camera. iFixit's x-rays also show a charging coil that could, presumably, support bilateral charging, but without a larger battery and additional thermal management solutions, such a feature probably isn't very realistic in the standard iPhone 11.
In the end, iFixit gives the iPhone 11 a repairability score of 6 out of 10 – the same score that many recent iPhones have received – noting that this is "about as good as it gets for a non-Fairphone."
The iPhone 11 earned points for its relatively easy-to-remove display and the fact that those display swaps don't happen at the expense of Face ID, but it loses points thanks to its use of proprietary screws and the fact that replacing the back glass requires a full teardown. Be sure to read through iFixit's full teardown of the iPhone 11, as the entire thing is definitely worth reading for DIYers and tech enthusiasts alike.