iFixit iPad Air 3 teardown is disappointingly familiar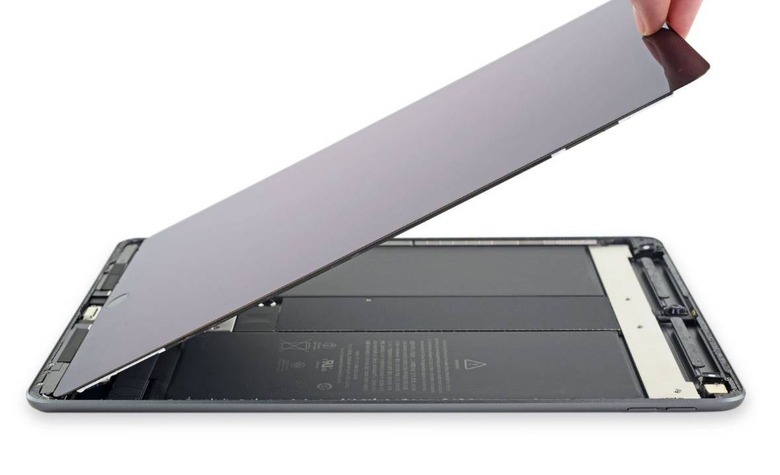 A day after ripping the 5th-generation iPad mini to pieces, iFixit is back and doing the same thing to the new iPad Air. Announced alongside each other a couple of weeks ago, these new iPads are reviving long-dormant product lines. We already know that tearing down the iPad mini 5 was an exercise in frustration, so maybe the iPad Air 3 fares better in that regard?
Nope! In fact, a lot of the difficulties iFixit encountered in tearing down the latest iPad mini are mirrored in the third-generation iPad Air. The problems start right away, as taking the display off of the device requires heat, suction, and slicing away at the adhesive that holds it in. This is par for the course on many modern devices though, so while it's inconvenient, it isn't all that surprising.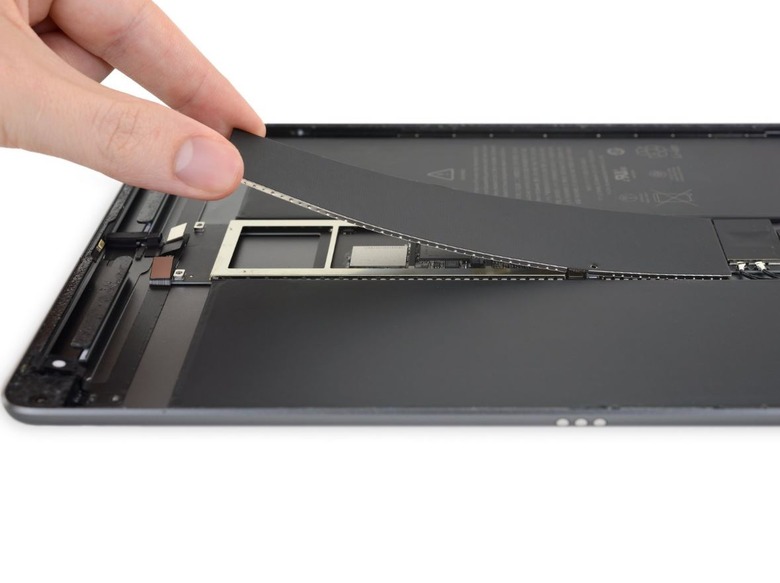 Once the display is off, disconnecting the 30.8Wh battery proves difficult as well, as the connector is secured underneath the logic board. At this point, the teardown reveals some chips that were last seen in the 10.5-inch iPad Pro, specifically the Intersil 24882B and the Parade Technologies DP825. The logic board is centrally placed as well, just like it is in some iPad Pro models.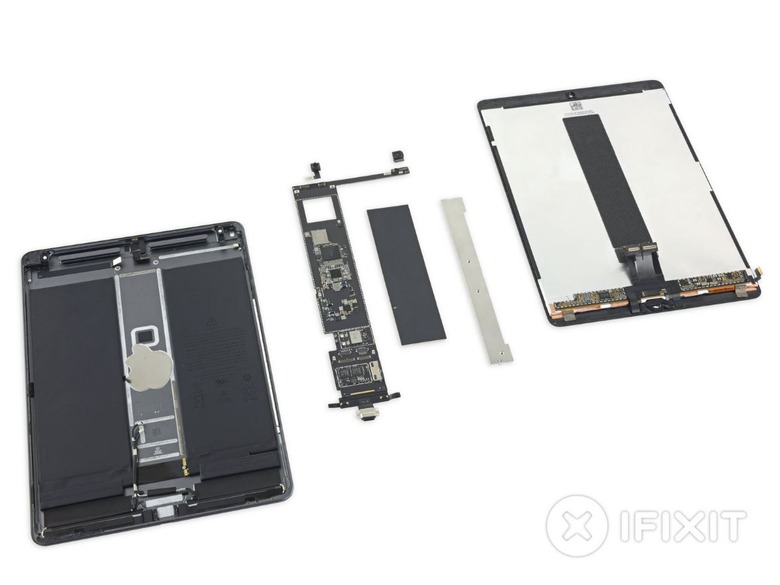 Once the logic board is free from its housing, we get a look at the hardware living on it, including the star of the show, Apple's A12 Bionic SoC. It's joined by 3GB of of SK Hynix LPDDR4X RAM, 64GB of Toshiba NAND flash memory, a USI 39S00551 bluetooth/WiFi module, and a pair of Broadcom BCM15900B0 touchscreen controllers.
Unfortunately, those similarities to the 10.5-inch iPad Pro don't just stop at hardware, as they also apply to repairability. The new iPad Air scores a dismal 2 out of 10 on the reapirability scale. iFixit notes that a lot of components are modular and can be replaced without disrupting other hardware, which is great, but the lightning port on the device – which will probably be one of the first things to go – is soldered to the logic board. There's also no lack of glue throughout the new iPad Air, which makes repair more difficult than it needs to be. Be sure to read through iFixit's full teardown for more, and be sure to spare a thought for anyone who was hoping to tackle iPad Air 3 repairs on their own.