iFixit iPad 7 Teardown Is A Blast From The Past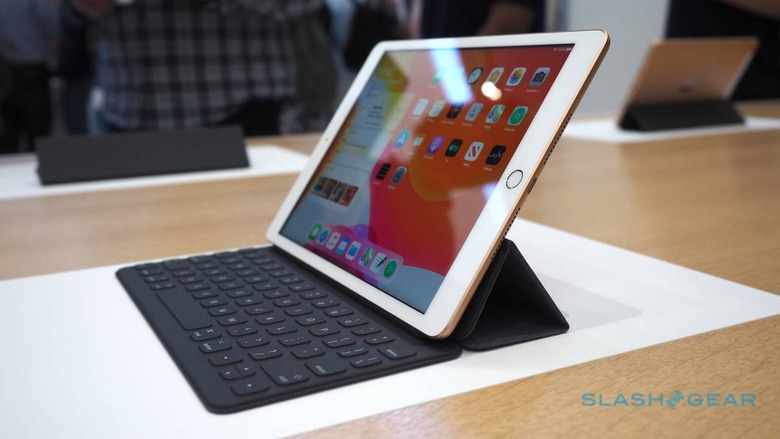 It's been a big week for iFixit teardowns. First, we saw the company teardown the iPhone 11 after last week's look inside the iPhone 11 Pro. That was followed by a teardown of the Nintendo Switch Lite, but today we're back to looking at Apple devices. iFixit has delivered a new teardown of the iPad 7, and it's probably going to be very familiar to those who own a 6th generation iPad.
That's because there isn't a whole lot that's changing. The display is getting bigger, jumping to 10.2 inches from 9.7 inches. Apple also added support for its Smart Keyboard and the Apple Pencil with this release. A lot of the hardware on the inside remains unchanged, and it seems the same is true for the iPad's repairability.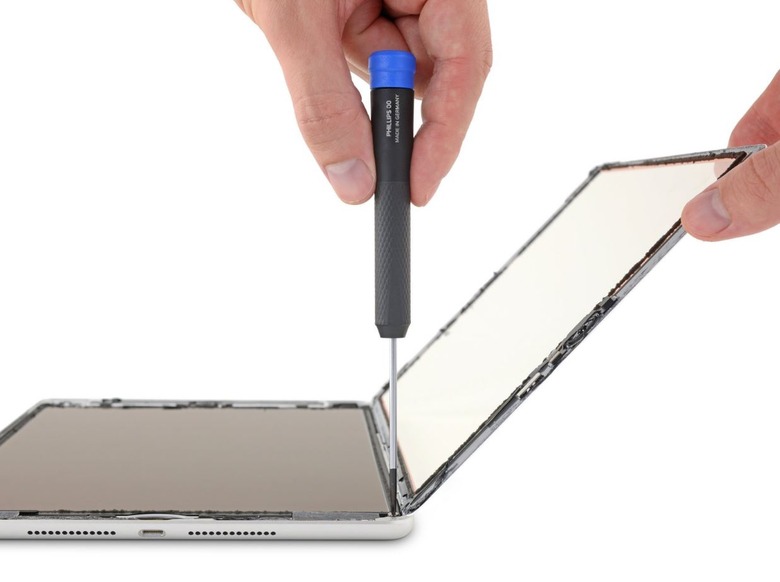 READ MORE: iPad 10.2 hands-onThat is to say that for the DIYers among us, the iPad 7 is going to be a pain to repair. The front glass is once again held down by a bunch of glue, but the nice this is that it's separate from the display itself, meaning if you crack the glass, it shouldn't be a super expensive repair. With display removed, it's time to pry the 32.9 Wh battery from its housing, a task that's made more difficult thanks to presence of plenty of glue.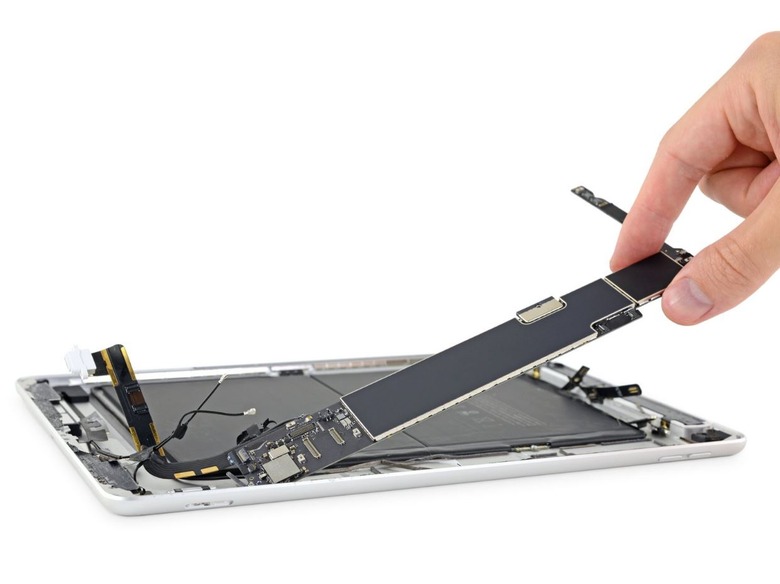 The logic board is another component that's glued in place, but once it's been freed, we catch a glance at Apple's A10 Fusion SoC layered over 3GB of Micron LPDDR4 SDRAM. Those are accompanied by one of Broadcom's touchscreen controllers and 32GB of SanDisk flash memory.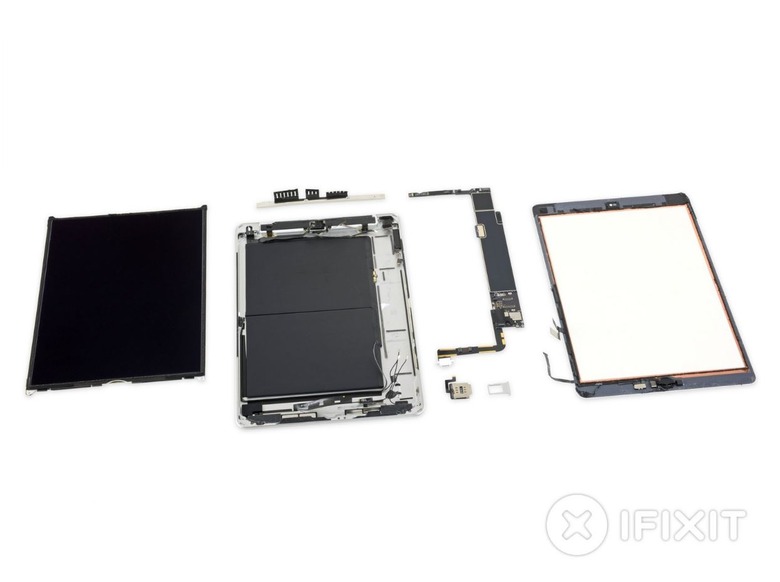 Aside from the addition of the smart connector (which iFixit says is accessible by iPad standards), the larger display, and the extra RAM, there isn't a whole lot that's changing in the iPad 7. In the end, iFixit gives it a repairability score of 2 out of 10, noting that while the construction of the front panel means that screen repairs should be less expensive, the fact that glue is ever-present and that the Lightning port – a common point of failure – is soldered to the motherboard make repairs more difficult. Be sure to read through iFixit's full teardown of the iPad 7, especially if you happen to be a big fan of adhesive.