iFixit: Huawei P9 easy to repair if you have a pentalobe tool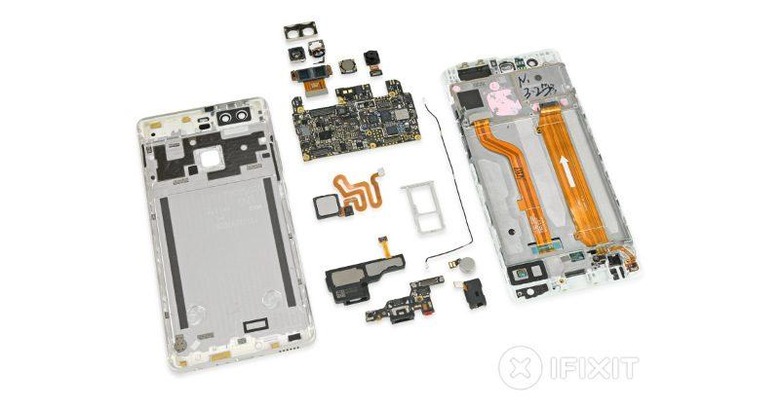 These days, the premium look and quality of flagship smartphones usually come at a price. The first to go are removable batteries, followed usually by hardened silos that are tough to get into. So when a flagship smartphone gets a 7 out of 10 repairability score, it's definitely a surprising but very much welcome breath of fresh air. That seems to be the case with the Huawei P9, the Chinese OEMs latest and greatest. Amusingly, iFixit notes that Huawei might have one upped Apple to some punches, despite copying the latter in a few aspects.
To be fair, the Huawei P9 is definitely not a 1:1 copy of Apple's latest iPhone design, unlike some other blatant knockoffs. It does, however, take a few cues from Apple's designs, like the smooth, brushed metal rear, antenna bands that run the width of the device, smooth rounded edges, and even the location of the bottom speaker grills and headphone jack. But most of all, iFixit found it almost comical that Huawei had also used pentalobe screws at the bottom of the smartphone, in the exact same spots as the iPhone.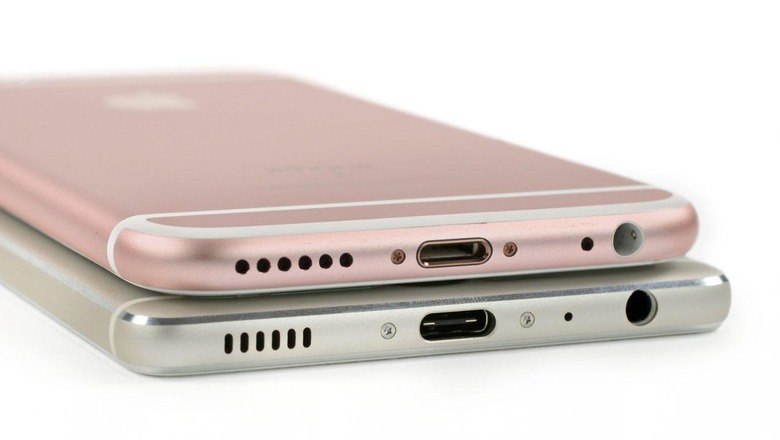 The teardown experts note that this is the first time this type of screw was found outside of Cupertino's devices, and that isn't exactly a good thing. The type of screw is, for one, non-standard, which means you'll need a different tool to get it open. The screws are also notoriously easy to strip, which makes it harder to deal with. The only justification for the use of pentalobes would be to confound iFixit. Or rather, anyone who wants to open up a Huawei P9, or an iPhone, for repairs or whatnot.
Fortunately, the similarity with Apple's practices seem to end there. Everything else inside the Huawei P9 is pretty much modular and easy to remove and replace. Even the headphone jack, the USB-C port, and the earpiece speaker are independent and can be easily popped off on their own. And while the battery still isn't easily removable, it does have adhesive tabs that make it easier, not to mention safer, to pull out. iFixit points to another way the Huawei P9 has "improved" on the iPhone design. The rear camera, despite having two lenses, is just a bit shorter than the iPhone's camera, which means it doesn't jut out unlike the iPhone's notorious camera bump.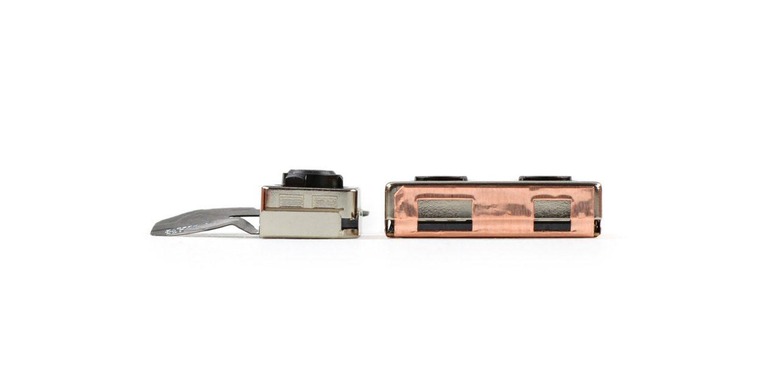 All in all, the Huawei P9 gets a 7 out of 10, meaning it's not that hard to repair. It would have probably gotten a perfect score if not for two things. The first is, as mentioned, the use of non-standard pentalobe screws. The other is the fused display assembly, though that is becoming more and more common among smartphones these days.
SOURCE: iFixit