iFixit Guts New Mac Mini In Latest Teardown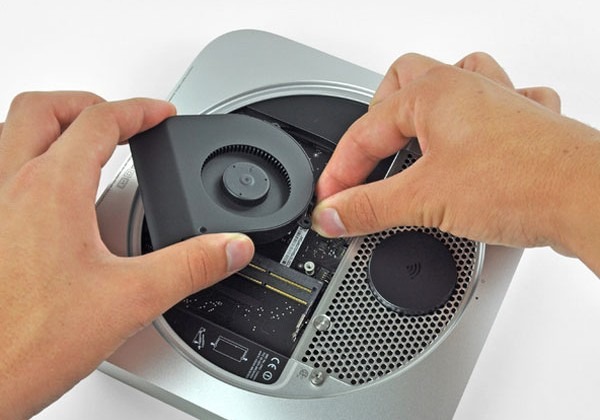 Yesterday we posted up the iFixit teardown of the MacBook Air that launched this week. The teardown was cool and let us see inside the notebook without having to risk killing ours. iFixit also took the time to rip open the new Mac Mini as well. I am always impressed by how small the Mini is and how packed in the parts are inside the rig.
The new Mini is about an inch and a half thick and has a tiny little fan that should be very quiet. The geeks taking the machine apart found the Broadcom BCM4331 WiFi chip inside along with a BCM20702 single chip Bluetooth 4.0 processor that supports BLE. It's the same part inside the MacBook air as well. On the bottom of the mainboard are a bunch of other chips.
On the bottom, you find the Intel BD82HM65 platform controller hub, the Intel processor, the USB 2.0 hub controller and a lot more. The RAM slots are also on the bottom of the board. On the top of the mainboard are the Intel Thunderbolt controller and a Broadcom Gigabit Ethernet and memory card controller as well as the FireWire controller and audio controller. The Mini has a tiny little power supply inside the case. Check out the source for all the teardown pics.