IFA 2007 - Samsung's new SyncMaster 225UW with integrated webcam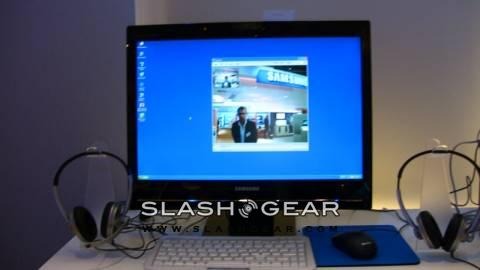 Have you ever wondered if your monitor was actually watching you? If so, you're probably just paranoid. However, Samsung recently unveiled their newest SyncMaster 225UW monitor with a built-in webcam and headphone jack.
Samsung's latest product isn't a first in the industry, Apple has been putting webcams in their iMacs for a little while now, and they are commonplace in most laptops. This does make it one of the few stand-alone monitors on the market to feature a built-in webcam. Personally, I think it's a good idea, as that just makes one less thing for people to have cluttering up their desks.
The 225UW is a 22-inch monitor that will have a 2MP webcam, 700:1 contrast ratio and a 5ms response time. Look for it on sale soon in Europe for a little over $600 soon.