IFA 2007 - Samsung shows off tiny VP-HMX10A camcorder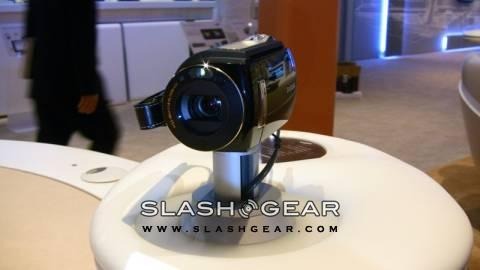 Sansung was showing off their latest digital camcorder at the show today. The new VP-HMX10A is good looking, and won't take up too much space in your camera bag.
The new camcorder won't record in full HD, but then again most people don't usually need video files of that quality. It supports resolutions up to 1920x720 and features 8GB of internal memory and an SDHC slot for additional storage. Look for it to be released in October.