IFA 2007 - GEAR4 free your music with BlackBox Bluetooth Speaker System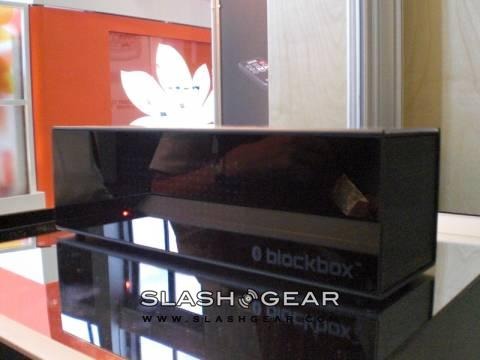 If keeping your music to yourself isn't your scene, and you'd rather share it with everyone else, then GEAR4 might have something else up their sleeves for you.  The BlackBox speaker system may look like a huge chunk of shiny licorice (eugh) but in actual fact it's a set of 24W stereo speakers that uses the Bluetooth A2DP music streaming profile.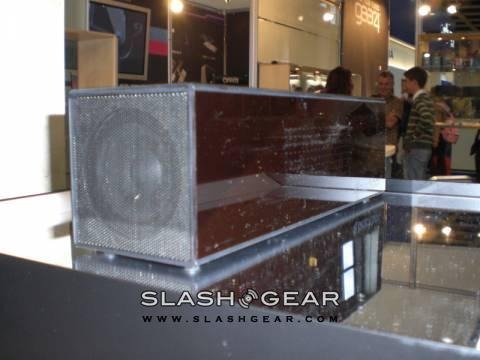 They're not small, but the controls are relatively discrete being touch-sensitive and only visible when illuminated by the cool blue backlight.  Similarly, there's a hidden red LED display on the front.  GEAR4 have thoughtfully given the BlackBox a miniUSB port so that you can download future software updates just in case a new cellphone comes out that's incompatible.
It'll be available soon, coming complete with a case and remote control, for around £99.99 ($202).  GEAR4 are also releasing a compact, portable version – the BlackBox Mini – which will cost half of that and can be used from an AC adaptor or batteries.