IFA 2007 - Fraunhofer's Free2C 3D display requires no silly glasses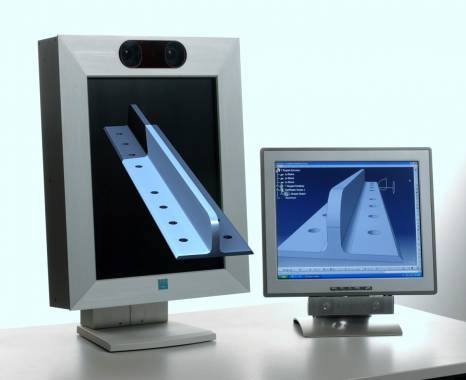 Tricky to demonstrate Fraunhofer Research's latest developments in 3D display technology without, well, buying you all a 3D display to show it on, but you'll have to take our word for it that their IFA 2007 displays were tremendously impressive. The Free2C display is intended to give engineers and physical modellers the chance to view 2D shapes and creations in 3D without needing special glasses or having to fabricate a preliminary model.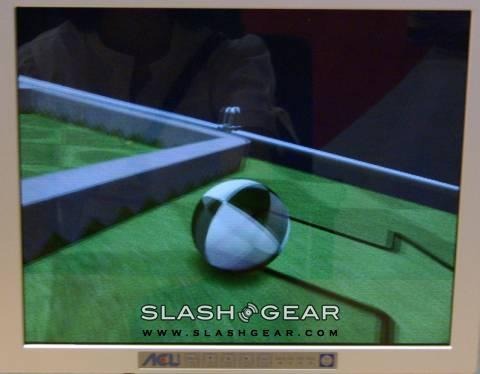 It also looks to be bloody good fun at playtime, too, as this ball-rolling game shown at IFA proves. Supporting resolutions of up to 1200 x 1600, there's no "sweet spot" that the viewer needs to stay in; the head-tracking lenticular-screen allows for head movements in all three dimensions with little to no ghosting or image distortion.