IFA 2007 - Behringer's USB Guitar makes computer recording easy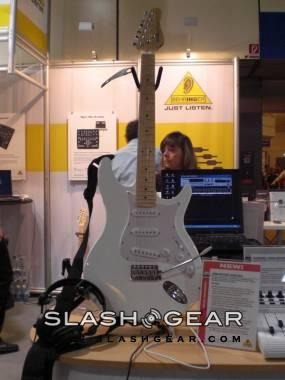 With resident SlashGear writer Scott's obsession for Guitar Hero, I fully expect him to wet himself on seeing Behringer's new USB guitar range, launched at IFA 2007.  Since music recording and editing has increasingly gone from the professional studio filled with racks of hardware and into instead the humble laptop, one of the last outstays has been recording live instruments; now, Behringer has made it as straightforward as plugging your guitar into a free USB port.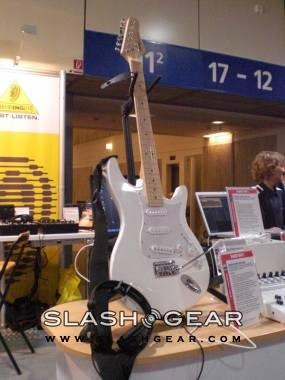 Available in a number of different colour finishes, including the cream seen here and a rather moody black, it has both a USB port and a headphones socket so that you can listen to music directly through the guitar itself.  Behringer bundle it with a collection of virtual amps and stompboxes for you to mangle and wangle the sound on your PC or Mac, and if you're still learning then there are helpful features like a metronome.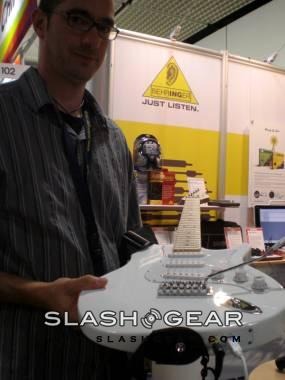 It's available now from around $179.99