If this is the 2019 Motorola Razr foldable, I'm in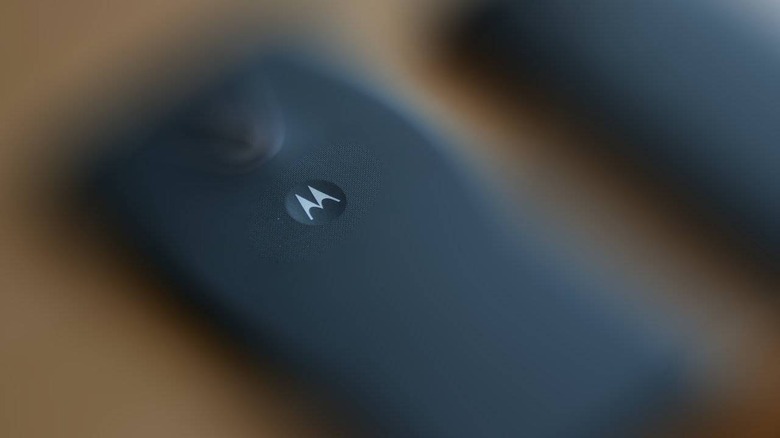 Multiple rumors over past months have claimed Motorola plans to release an updated version of its iconic Razr cell phone, only this time as a smartphone. The Razr, of course, was a folding cell phone, and given the slow rise in folding devices, it only makes sense that Motorola plans to release a folding smartphone in the resurrected Razr line. Newly leaked renders reveal what that handset may look like.
The leak comes from /LEAKS, which published three images containing renders of what the anticipated Motorola Razr folding smartphone may look like. The design is clearly inspired by the Razr V3, a cell phone that was released in 2004 to great success. Of note is the very large 'chin' below the touch screen, a design no doubt taken straight from the V3.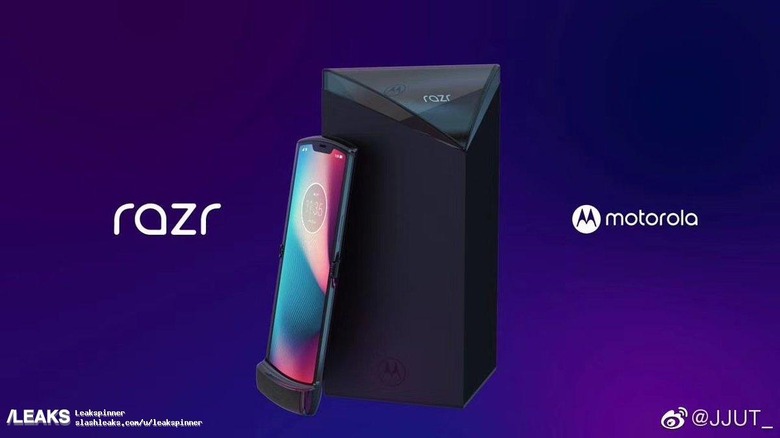 The image shows a long, slim touchscreen smartphone with a horizontal hinge across the middle of the display, enabling the smartphone to be folded into a clamshell shape. The rounded top edge fits snugly into the large lower chin, giving the phone the appearance of a classic Razr V3 when folded.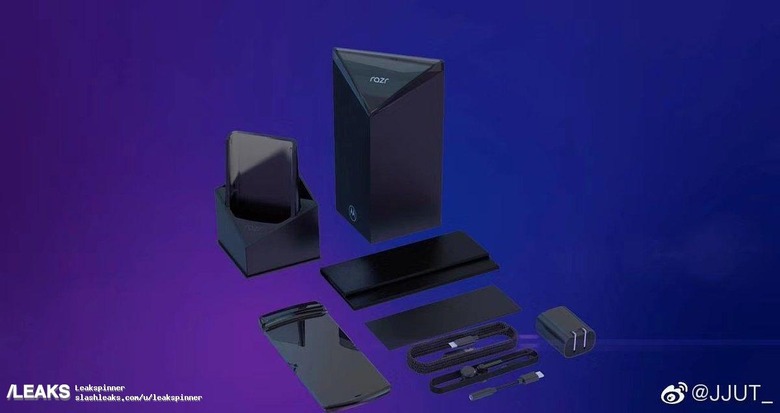 The chin is necessary, in this case, to provide a closed lower edge when the device is folded while keeping the exterior face flush between the upper and lower halves. Though there's no way to tell from the renders, a folding Razr smartphone may utilize the large chin to house speakers, among other things.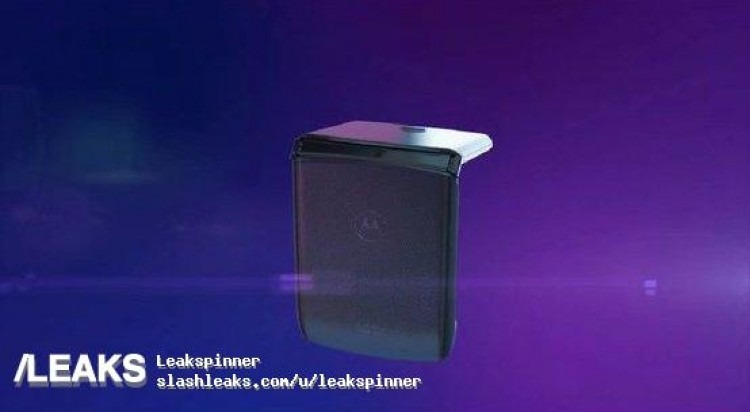 The renders don't provide a look at the front of the folded display — we see a hint of a front-facing camera, but there's no way to tell whether the model features a small display. The device, assuming one launches, is expected to follow the V3 by offering an upgraded version of its preview display, which may come in touch form with support for quick actions.
Though consumers are expecting the foldable Razr to be a flagship device, a leak last month from XDA-Developers claimed the model will sport the Snapdragon 710 alongside 4GB/64GB and 6GB/128GB memory and storage combo options. The display leaked as a 6.20-inch 876 x 2142 touchscreen OLED; the secondary display will supposedly have an 600 x 800 resolution.
The renders follow the illustration of a folding Razr phone that Motorola previously shared with the World Intellectual Property Organization: