IEEE P802.3bz Brings Five Times The Speed Using Current Ethernet Cabling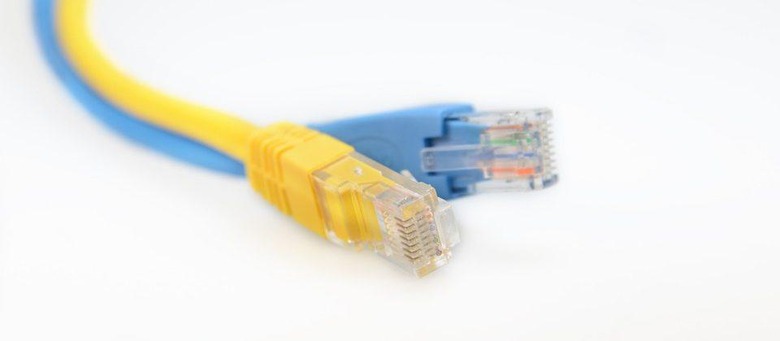 People don't typically think much about the nest of cables and wires that run through walls and ceilings at the office and in the home. These Ethernet cables are what bring the connectivity we need to work and play to our computers. The IEEE has now ratified a new Ethernet spec called IEEE P802.3bz that promises five times the top speed of current specifications without having to tear out the cabling already in place.
The new standard allows the access layer bandwidth currently in use to evolve incrementally beyond 1Gbps. The new standard also includes a wireless component for 2.5G and 5G Ethernet that allows connectivity with 802.11ac Wave 2 Access Points.
"As new 802.11ac Wave 2 wireless technology is being deployed the need to offload more and more data at higher and higher speeds from the wireless to the wired network has never been so critical," wrote Sachin Gupta, vice president of product management in a blog celebrating the ratification. "Going beyond 1 Gb/s with existing Cat5e and Cat6 cables was little more than a talking point two years ago. But now with NBASE-T, we have the ability to extend the life of an enormous asset —your wired network. The Cat5e and Cat6 installed in just the last 15 years now exceeds an estimated 70 billion meters of cabling, which is more than 10 trips to Pluto."
The new spec means that business that need more speed won't have to bring down networks and disrupt services with cabling needs, assuming they have Cat 5e/6 outlets already. The new spec will also save enterprises money by not having to foot the bill for that recabling.
Gupta added, "For some, a re-cabling isn't even possible. For others, unfeasible. For the rest, re-cabling is just costly and disruptive. It is easy to imagine the value of delivering multi-gigabit speeds to the more than 1.3 billion Cat 5e/6 outlets worldwide if it doesn't require the huge head-ache and expense of a major cable replacement. The promise of NBASE-T has to have nearly every CFO, CTO, building manager and IT group breathing a huge sigh of relief."
SOURCE: Networkworld