iDisk update adds streaming iPhone music support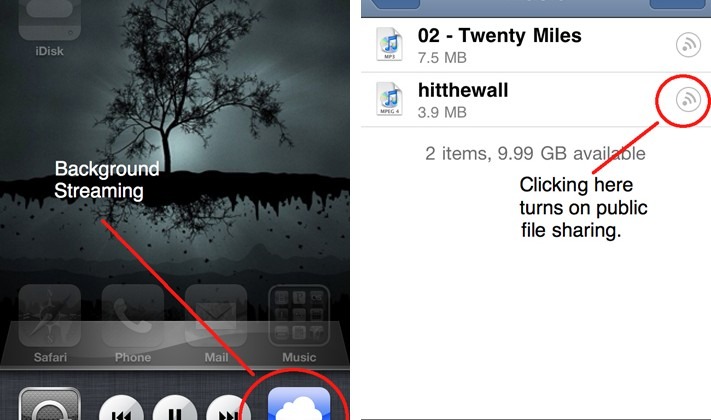 Apple has quietly put into play a streaming music service, freeing iPhone users from the limited internal storage of their smartphones and instead allowing them to play content stored remotely in their iDisk cloud backup.  Spotted by Michael Robertson of MP3.com, the new service currently requires users to actively manage the transfer of files to the iDisk store – there's no automatic sync with iTunes, nor playlist support – and then select the files through the iPhone iDisk interface.
There's also no cover art support, nor file caching.  However, it's expected that Apple will tighten up the user experience before too long, presuming this is the direction the Cupertino company plans to take their media service.
What also remains to be seen is how the music labels themselves respond to Apple's quiet step into streaming, given users' MP3 and AAC files will likely only have been licensed for local playback rather than for streamed distribution.  UMG, for instance, specifically requires different licensing for streamed audio, versus cloud-stored files.  Robertson suggests that this play is Apple "testing the waters" so as to see exactly what they can get away with.
[via ReadWriteWeb]