iDevices Socket gives incandescent bulbs an IoT upgrade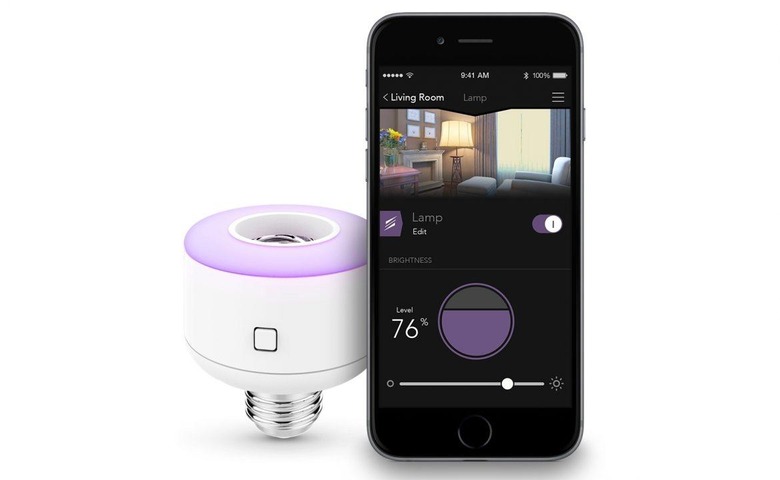 Upgrading existing lights to connected versions usually means choosing between fancy LED bulbs and those you already have, but iDevices is pitching a way to keep both. The new iDevices Socket screws into a regular bayonet light socket – whether a ceiling fixture, standalone lamp, or wall sconce – and has a ring of multicolor LEDs for mood lighting; however, you can also add your choice of existing bulb.
That screws into the middle, and from the iDevices companion app you can choose between powering up the LEDs – along with choosing your preferred color for them – or the regular bulb. It'll work with up to 60W bulbs, and supports dimming.
What that means is that, for those who still haven't given up on their love of incandescent bulbs (and who probably have a stockpile of dozens or more of them in a cupboard somewhere), you can keep using those but get the convenience of smart home style connectivity without making the wholesale switch to LED.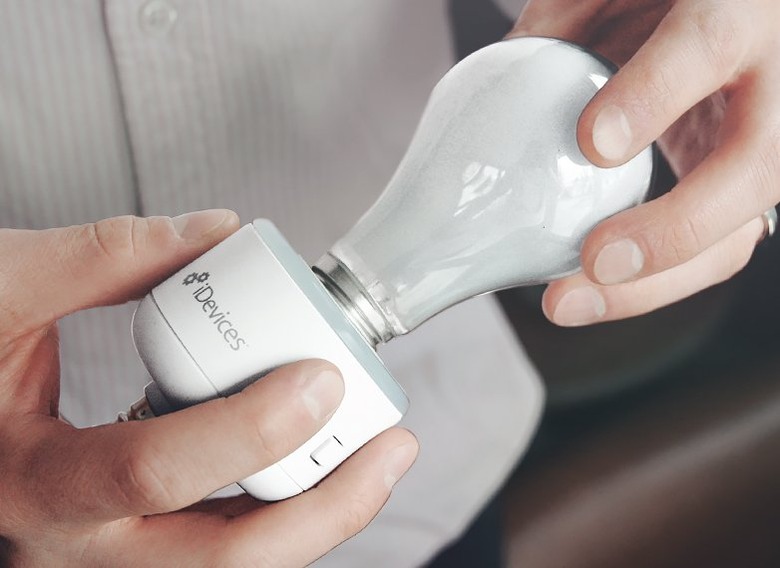 Before you get too excited, don't get any expectations of flooding your home with color with the Socket. iDevices describes the LED ring as for "dynamic, low-light environments" which like dinner party or movie mood lighting, or even as a nightlight.
That suggests it's not going to reach the sort of brightness you'd get from other color-changing bulbs, such as from Philips' hue range. iDevices doesn't specify how bright the LEDs can get on their own.
WiFi b/g/n and Bluetooth Smart along with Apple HomeKit support promise easy use, not only from iDevice's iOS app – which supports grouping multiple Socket-enabled lamps into zones, scheduling when lights turn on and off, and custom scenes of different sets of colors – but any HomeKit-compliant app.
There's support for Siri control, too, allowing you to request certain lights be turned on or off. Unlike hue, there's no centralized hub requiring a hook-up to your router for control, with Socket instead connecting directly.
The iDevices Socket is available for preorder now, priced at $79. No word on when, exactly, the company expects it to shop however.