IdeaPad U300 And U400 Ultraportable Laptops Revealed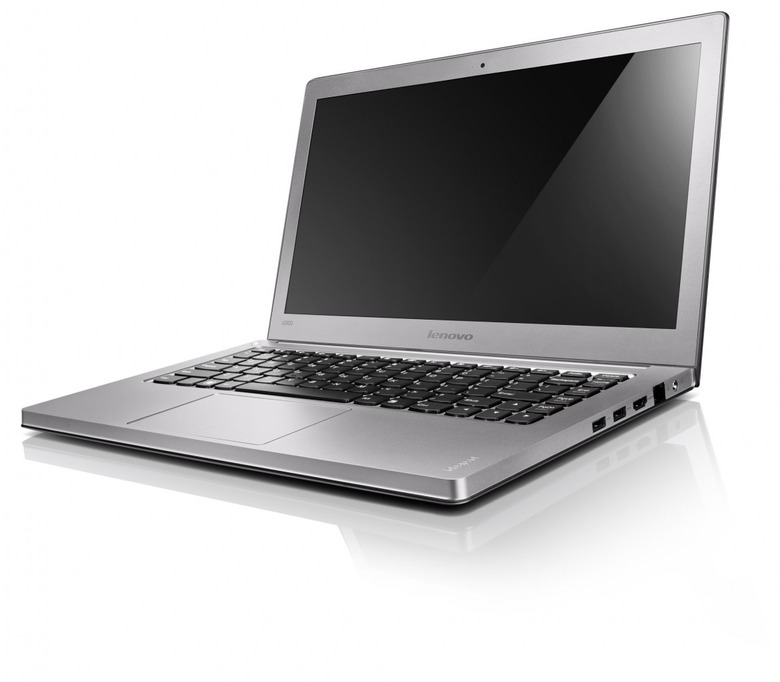 Lenovo has announced a pair of new ultraportable computers with the debut of the U300 and U400 laptops at IFA 2011. The U300s Ultrabook is the Intel platform Ultrabook that has been in the news so much lately, and it is a more fully optioned machine than the normal U300. The U300s has a Core i7 processor inside that uses Intel Turbo Boost Technology 2.0. It has tech inside to start up in about ten seconds thanks to the RapidDrive SSD tech. the U300s has a 13.3-inch screen with 4GB of RAM, and up to 256GB of SSD storage.
The machine is 0.6-inch thick and made from a single chunk of aluminum and will come in grey and a limited edition orange color. The battery on the machine is good for eight hours of use and 30 days on standby with a RapidCharge battery, it can recharge to 50% capacity in half an hour. The machine also has 802.11n WiFi, USB 2.0 and 3.0 ports and a 720p resolution webcam.
The notebook also has an optical drive and can be filled with up to 8GB of RAM and 1TB of storage if you choose a HDD. Graphics are handled by a Radeon HD 5470M GPU with 1GB graphics memory. The difference between the U300 and U400 is screen size with the U300 at 13.3-inches and the U400 at 14-inches. The U400 also has a slot-load optical drive and a slightly larger battery. The U300s Ultrabooks start at $1195 with the normal U300 at $799 and $849 for the U400. Shipments will start in October.