Idealens standalone VR headset powered by Samsung Exynos 7420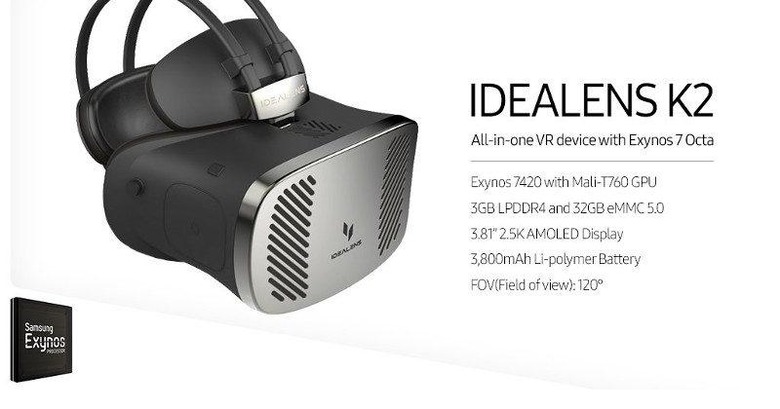 Samsung might not yet be jumping into the standalone VR headset race, preferring to remain on the smartphone-powered route, but that doesn't mean it doesn't have its fingers in other cookie jars. A new Chinese company has popped up with its own brand of VR, called the Idealens K2. And deep inside this headset might not be a smartphone but has the beating heart of one. Specifically, the Samsung Exynos 7420, the same chip that powers last year's Samsung Galaxy S6 and Galaxy Note 5, which, in turn, were the first to power the Korean company's Gear VR headsets.
The Idealens K2 is like a combination of a Gear VR and an Oculus Rift. It doesn't need to be tethered to powerful PC to function as it practically hosts a smartphone inside. However, it is also limited in terms of processing power to what the headset itself offers. It's not that bad, all things considering. The Exynos 7420 is paired with 3 GB of RAM and 32 GB of internal storage. The display is equivalent to a 6.0-inch 2560x1440 panel, which Idealens brands as "2.5K".
Curiously, the spec sheet notes that the GPU is made up of 192 NVIDIA CUDA cores. Either it was a gross clerical error or Idealens was able to combine the best of the Exynos 7420 with the best of an NVIDIA Tegra K1. For a fun fact, the company boasts that the headset is produced by Foxconn, famed assemblers of Apple's iPhones and iPads.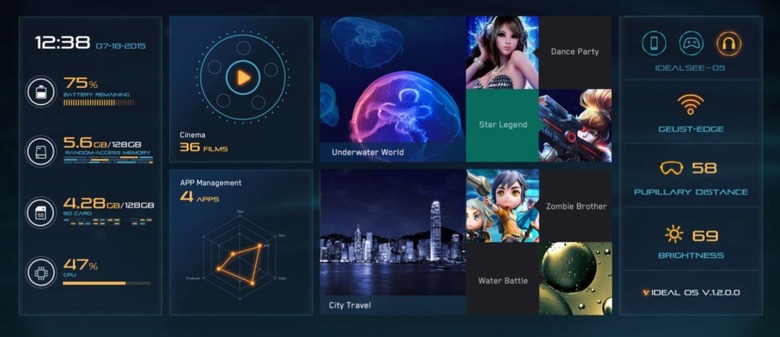 Hardware is one thing, but in the world of VR, the software is just as important. The standalone headset runs the company's own "Ideal OS", which is based on Android. Other than that, there is little information about the headset, especially availability.
SOURCE: @SamsungExynos, Idealens