IDC releases CPU shipment numbers for Q3 2009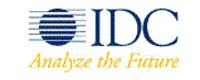 With the global economy starting to recover, shipments of PCs are growing as well. That means when more PC ship more components used in the machines like CPUs are sold as well. The latest numbers for CPU shipments for Q3 2009 are in from IDC.
IDC reports that CPU shipments grew by 23% for Q3 compared to Q2. The biggest contributor to the growth of the CPU market was netbook PCs. CPUs for netbooks grew 35.7% over the quarter. This segment includes the Intel Atom line.
IDC reports that the overall CPU market growth of 23% is twice the normal growth for the same period. Revenue in the CPU market grew 14% compared to the previous quarter totaling $7.4 billion. Intel was the clear market leader for CPUs with 81.1% of the total market. AMD was a very distant second place with 18.7% of the market, a decline of 2% from the previous quarter. VIA was third place with 0.2% of the market.