I'd Pay $20 A Month For Netflix Streaming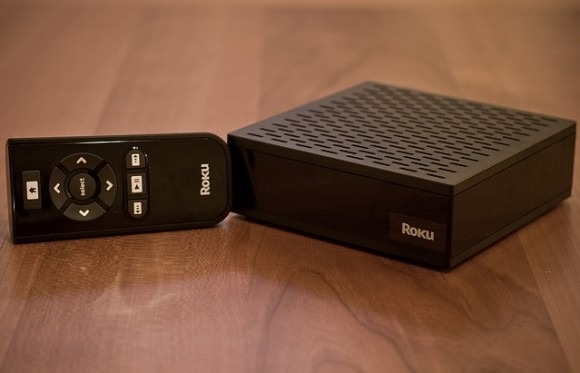 I was sitting in my living room last night thinking about what I wanted to be entertained by. I looked at the programming guide on my DVR and I was unimpressed. I thought about popping in a Blu-ray and watching a movie for a couple hours, but I had seen all the films I had on-hand. So, I turned to Netflix streaming.
[Image credit: graysky]
I sifted through the thousands of movies and television shows and settled on a documentary. After watching that, I turned to "Dexter," a show that many say is great, but I've never tried. I then turned "Meet the Parents" on before going to bed to get a few laughs.
When I was finally done for the night, I was struck by what I had just achieved. In a matter of a few hours, I had been able to watch a documentary, a few episodes of a television show, and a movie. And the best part was, I didn't need to dig into my wallet once.
Now, I know that I actually do pay for Netflix — about $8 a month, in fact — but given the breadth of content and the ease of accessing it all, I think it's a real bargain. Years ago, I would have gone to my local Blockbuster and rented two films (at most) for that price.
Of course, there are limitations to what is available on Netflix. I won't find "The Sopranos" on the service. And newly released films aren't there. But that doesn't matter to me. In fact, I hardly notice it. There is so much content, and so many new television shows and movies being added each month, that I'm quite satisfied.
I'm so satisfied, in fact, that I'd be willing to pay $20 a month for access to Netflix. And I wouldn't have any trouble paying the company that amount even for what it offers now.
I'm sure the fact that I'd be paying more than double what I pay now for the same content surprises some of you out there, but consider what you get for that cash. Not only can you watch thousands of pieces of content, but you can do so from a slew of set-top boxes and televisions, as well as mobile devices, like the iPhone and iPad. It's like carrying all that content around with you wherever you go.
Plus, I'd be willing to bet that if Netflix suddenly raised the price of its streaming to $20 per month, we'd see quite a bit more than just what it offers today. More premium content, like HBO shows, would make their way to the service, I believe. The same might be true for new programming. After all, if there is more money to go around, Netflix can share that cash with providers to get even more (and newer) content.
As it stands now, I pay an inordinate amount of cash every month for services that I just don't need. My cable, Internet, and phone bill is $200 a month. I'm paying small fees for services that add up to more than $50 a month. Considering all the pleasure I derive from Netflix, I'm sure there are at least a few places where I can cut back and justify spending more for its service. And if it offers even better content, I might just be able to ditch some of my cable service altogether.
So, call me crazy, but as far as I'm concerned, Netflix streaming is a bargain right now. And paying a little extra doesn't bother me one bit.