iCEphone folds three ways; does everything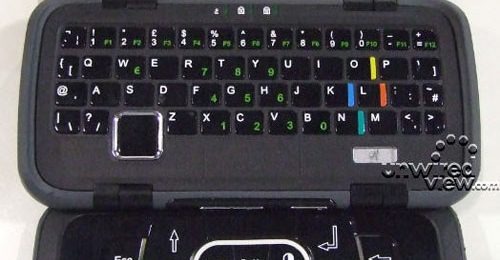 Wow. Now I've seen everything. This handset does just about everything and manages to stay pretty slim and compact in the process. The iCEphone is set to be released from The Medical Phone Ltd. in the UK and it's most stand out feature has to be the fact that it folds three ways.
This phone is portable video game platform, GPS and smartphone all rolled into one. And did I mention it features a micro notebook as well? With the three-way hinge, this phone allows you access to a touch screen display that measures in at 3-inches with a 240 x 400 resolution, a QWERTY keyboard and a mouse tracker pad with gaming controls.
In case you were wondering, this phone's name stands for "In Case of Emergency Phone." It features a 3G connection with support for GPRS and EDGE, has two SIM card slots, WiFI, a 3.1 megapixel camera. This phone is powered by a 532 MHz Freescale iMX31 processor and runs on Windows Mobile 6.0 Pro. The iCEphone will be available in Thailand first, then in the UK in the spring of next year for just under $1,000.