Ice Cream Sandwich gets two-minute video tour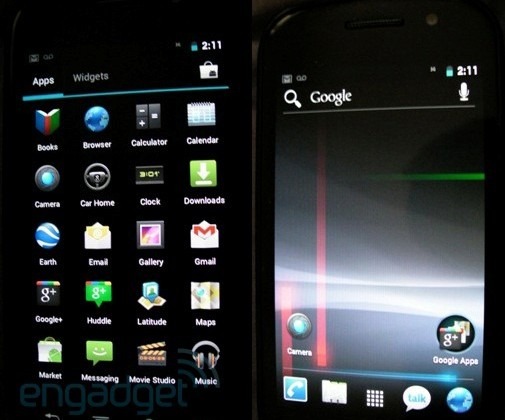 The much anticipated Android 4.0 Ice Cream Sandwich update is expected to be a major revamp that will unite and streamline the platform for both smartphones and tablets. And now the update has been leaked in a two-minute video tour that gives us a nice little preview. The clip allegedly comes from a lucky eBay shopper who picked up a Samsung Nexus S only to find that it was running a build of the next-gen Android platform.
The Android 4.0 Ice Cream Sandwich running on the device in the video appears to be an updated build from the leak we saw back in August. Looking at the About screens, we see that it's listed as IRK48 and kernel 3.0.1, but it still runs on the same baseband of I9020XXKF1 as we've seen before. The update aims to combine the best of both Gingerbread and Honeycomb and we can certainly see that happening in the video.
A Google Apps icon opens up a tray of featured services, while pressing and holding down the home button brings up the vertical multi-task switcher that was introduced in Honeycomb. The two-minute clip also gives us a preview of the lock screen, lock screen animation, widgets, and menus, revealing new shortcuts as well as a slightly tweaked notifications bar and camera UI.
[via Engadget]