iBUYPOWER unveils new Paladin E370 and F860NVIDIA GTX 460 gaming desktops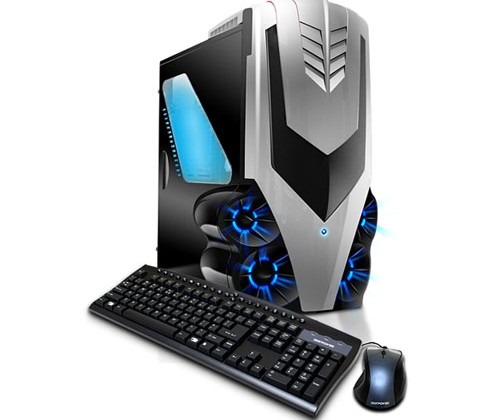 I just mentioned the new 3D gaming notebook from iBUYPOWER. The company has also unveiled a pair of new gaming desktops based on the NVIDIA GTX 460 video card that was unveiled recently. The new systems include the Paladin E370 and the Paladin F860 machines.
Both of the new desktops use a standard clocked GTX 460 video card offering decent performance without breaking the bank. The E370 also has a liquid cooled Intel Core i5-750 CPU, 4GB of DDR3 RAM, and 500GB of storage. The machine is packed inside a cool PSI Cyclone X gaming case with prices starting at $834.
The Paladin F860 has the same GTX 460 video card and uses an Intel Core i7-930 CPU, an Asus P6T SE mainboard, 6GB of DDR3 RAM, and has a 8x Blu-ray drive and 1TB of storage. The F860 sells for $1849.