iBUYPOWER offers new LAN Warrior II gaming PC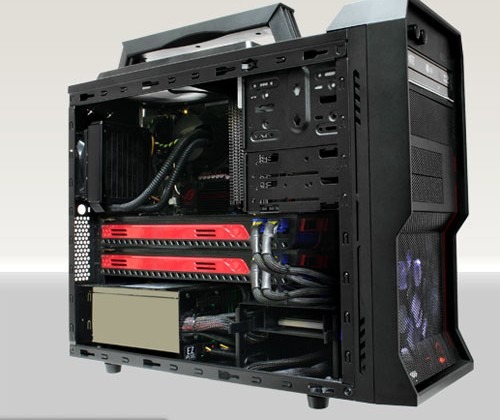 iBUYPOWER is a maker of all sorts of gaming computers with notebooks and desktops among its offerings. The machines are available in a bunch of different price ranges with all the hardware that a gamer would want regardless of if they prefer Intel or AMD based machines.
The company has announced a new gaming PC called the LAN Warrior II that is designed for the gamer who likes to go to LAN parties and wants a more compact gaming PC that is luggable and still wants performance. The rig is crammed inside the new NZXT Vulcan micro ATX chassis with a carry handle. The case itself is 40% smaller than full tower cases.
Pricing for the machine starts at $999 and it uses a variety of Intel Core i7 CPUs, up to 24GB of RAM, and can have dual high-end ATI or NVIDIA video cards. The machine comes with a robust air cooling system with multiple fans and a liquid cooling option is coming soon.