iBUYPOWER crams new NVIDIA GTX 560 Ti into gaming rigs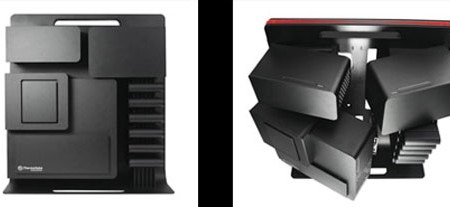 iBUYPOWER is a company that has all sorts of computer systems that it sells. The machines run from entry-level rigs up to fully optioned gaming machines that cost a fortune. iBP announced today that shoppers looking to get a new computer can now get some of the gaming rigs with the new NVIDIA GTX 560 Ti video card that debuted yesterday.
The new video card can be added as an option to the popular LAN Warrior II, Paladin XLC, and Level 10 gaming machines. I am a big fan of that Level 10 gaming rig, which is one of the coolest cases ever and looks very futuristic. It reminds me of a personal computer that would have been found in Atlantis on Stargate: Atlantis.
The GTX 560 Ti is an impressive video card on its own and doesn't cost too much. The card has a MSRP of $250 and promises to deliver some very impressive performance in DX 11 games and older DX 10 and 9 titles as well. The card is a good choice for the gamer on a budget.