iBuyPower Crams Awesome NVIDIA GTX 580 Video Card Into Three Gaming PCs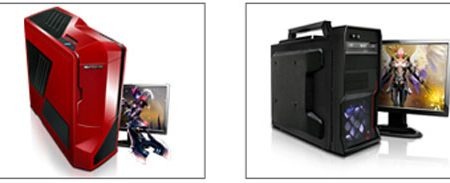 A new high-end video card hit the market yesterday from NVIDIA called the GTX 580. With the coming of a new high-end video card, we all knew that shortly there would be hoards of new gaming rigs hitting the market using the video card and iBuyPower has now stepped up with three new offerings running the cool card.
The new gaming desktops include the LAN Warrior II, Paladin XLC, and the Gamer Paladin F875. The three new computers all have the GTX 580 with 17% more performance than previous generation video cards while using less power. The Paladin XLC V2 is a liquid cooled machine with a radiator with dual 120mm fans. The machine has a Core i7 960 CPU, 6GB of RAM, an LG Blu-ray player, 850W PSU, and 1TB of storage along with the new video card for $2429.
The Gamer Paladin F875 has a Core i7 950 CPU, 6GB of RAM, 1TB of storage, and the same 850W PSU and video card for $1859. The final machine is the LAN Warrior II with the video card, 6GB of RAM, Blu-ray drive, 1000W PSU, and a Core i7 950 PSU starting at $1899.