iBUYPOWER Chimera 2-Q, Gamer Fire and Gamer HAF PCs get AMD hexacore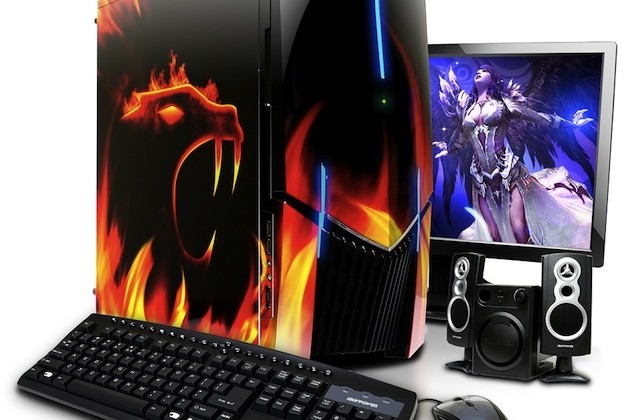 iBUYPOWER has joined CyberPower in updating their gaming desktop PC range with AMD's new Phenom II X6 hexacore CPUs.  The Chimera 2-Q, Gamer Fire and Gamer HAF models all can be specified with the new processor, and prices kick off at $999.
Both the Phenom II X6 1055T and 1090T are on offer – the latter being standard fit on the Killer Chimera 2-Q, from $1,639 – paired with various single and dual graphics cards from ATI.  As we saw from reviews earlier today, the new AMD hexacores may pale in comparison to Intel's Core i7 hexacore when it comes to raw performance, but they're also considerably cheaper meaning you get a decent overall system for a relatively wallet-friendly price.
As well as gaming, iBUYPOWER reckon the updated PCs would be particularly well suited to multimedia editing; that's because the six-core CPUs unsurprisingly handle multi-threaded apps particularly well.  They're all available to configure online now.

Press Release:
iBUYPOWER Upgrades Chimera 2-Q, Gamer Fire and Gamer HAF Systems With New Blazing Fast Six-Core

El Monte, CA – April 26, 2010 – iBUYPOWER, a leading innovator in gaming PCs, is excited to announce it is now offering the four new Phenom II x6 six-core processors on its Chimera 2-Q, Gamer Fire and Gamer HAF lines. The new 6-core processors from AMD provide gamers with an affordable 6 core CPU that excels at multitasking and multithreaded activities like movie encoding or gaming.

The Phenom II processors all feature AMD's Turbo Core Speed Technology, which automatically overclocks the CPU for a quick burst of speed when opening a program or batch processing images and files. The intelligent technology can increase the processor speed by as much as 19%.

"At iBUYPOWER we are committed to offering our customers the best components available as soon as they become available," said Darren Su, Executive Vice President of iBUYPOWER. "We are thrilled to be among the first to offer AMD's fastest processor ever."

The Chimera 2 gaming systems are built in the iBUYPOWER's signature Chimera Inferno II Chassis. The systems are the second generation of fiery gaming rigs named after the legendary beast, and are designed inside-and-out for an epic gaming experience. The Chimera 2 is a true evolution of system design, featuring visual, thermal, acoustic, and performance advancements.

The iBUYPOWER Phenom II x6 six core systems start at $999 and are available now at www.iBUYPOWER.com

FULL SPECS BELOW

Customers with more specific gaming needs can configure a fully customizable gaming PC at www.iBUYPOWER.com. All iBUYPOWER systems come standard with 1 year limited warranty and lifetime technical support.