iBUYPOWER Battalion Touch CZ-11 gets Core i7 and multitouch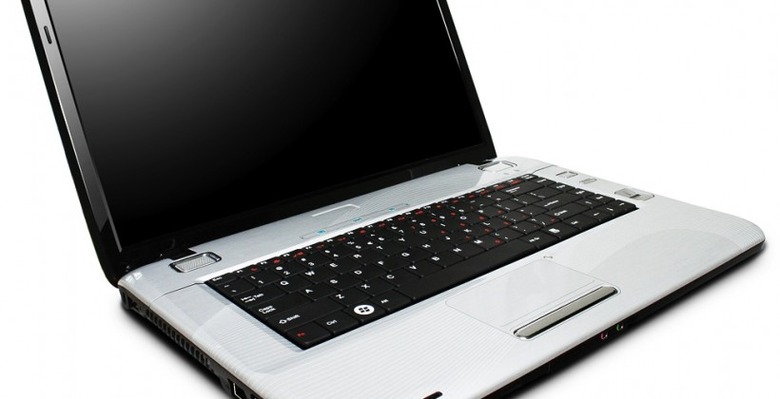 Recently it's been all desktops from iBUYPOWER, but the company has outed a new notebook and it looks pretty decent.  The iBUYPOWER Battalion Touch CZ-11 range packs Intel Core i7 processors, ATI Radeon HD 5650 graphics and a 15.6-inch Full HD 1920 x 1080 display, the latter of which is multitouch-capable.
Whether a multitouch display will actually help you with your gaming is open to debate, but we won't argue with the Touch CZ-11's specs in general.  As well as a 500GB hard-drive and optional Blu ray, there's 4GB of RAM and WiFi b/g/n, together with a DVD burner as standard.
OS is Windows 7 Home Premium.  The iBUYPOWER Battalion Touch CZ-11 range kicks off at $1,100, but expect to pay upward of $1,299 if you want a decent gaming configuration with the Intel Core i7-720QM CPU.
Press Release:
iBUYPOWER Announces Availability of Battalion Touch CZ-11 with Intel Core i7 Processor and Full HD 1080 LCD

El Monte, CA – March 30, 2010 – iBUYPOWER, a leading innovator in gaming PCs, is excited to announce availability of the new multi-touch gaming notebook – Battalion Touch CZ-11. Launching on the heels of the highly successful Battalion Touch CZ-10, the CZ-11 is second in a line of new multi-touch notebooks from iBUYPOWER. iBUYPOWER Battalion Touch Notebooks are the only multi-touch gaming notebooks currently available anywhere in the world.

"Multi-touch is one of the fastest growing PC gaming interfaces," said Darren Su, Executive Vice President of iBUYPOWER. "Pairing those capabilities with a Core i7 processor, high definition LCD and graphics card allows the CZ-11 to meet the mobile gaming needs of almost any user."

The Battalion Touch multi touch gaming notebooks are perfect for Real-Time strategy gaming titles like R.U.S.E from Ubisoft, which is available in Beta now and due out on June 3 of this year. The beta has already been downloaded by well over 1 million gamers worldwide.

iBUYPOWER's newest 15-inch multi-touch gaming notebook features a Full HD 1920×1080 LCD with DirectX-11 capable graphics and the powerful new Intel Core i7- mobile processor. The CZ-11 also features 4GB of DDR3 memory, an ATI Radeon HD 5650 DirectX 11 graphics card, 500 GB hard drive and an optional Blu-ray drive. Starting at a gaming-ready configuration for just $1,299, the Battalion Touch CZ-11 can be customized to meet your needs for as low as $1,100.

Customers with more specific gaming needs can configure a fully customizable gaming PC at www.iBUYPOWER.com. All iBUYPOWER systems come standard with 1 year limited warranty and lifetime technical support.