iBookstore to launch in Japan as early as January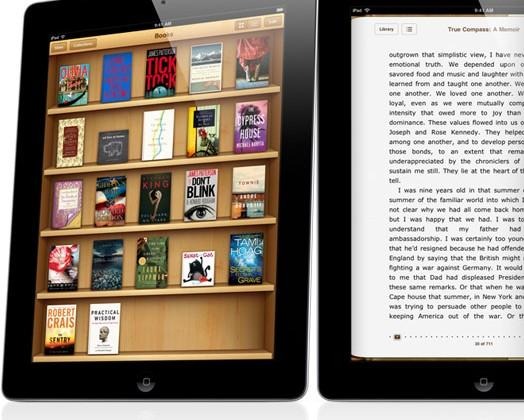 A report from the Japanese publication Nikkei is claiming that Apple will be extending its digital bookstore into Japan this month. The report claims that the Apple iBookstore could be rolled out in Japan as early as January 2013. The report also indicates that Apple has signed up with a number of big Japanese publishers.
The Japanese publishers tipped to be involved with Japanese digital bookstore for Apple include Kadokawa, Kodansha, Shogakukan, and others. The book publishers that Apple has signed up for service are tipped to have 80,000 titles lined up. Apple already has a sizable lead in the tablet market in Japan reportedly holding 60% of the market with the iPad.
Combining its digital bookstore with tens of thousands of titles and market-leading position for its tablet, and dedicated digital readers from other manufacturers in Japan are going to have a rough 2013. Apple is also expected to boost the growth of the Japanese digital book market, which is now reportedly worth ¥70 billion.
The digital book market in Japan is expected to grow to ¥200 billion in the next couple of years. Apple will be the latecomer to the Japanese digital book market with Kobo, Google, and Amazon already established in Japan. However, the massive popularity the iPad is expected to give Apple a significant advantage.
[via The-digital-reader]