IBM, SoftBank team up to tech Watson Japanese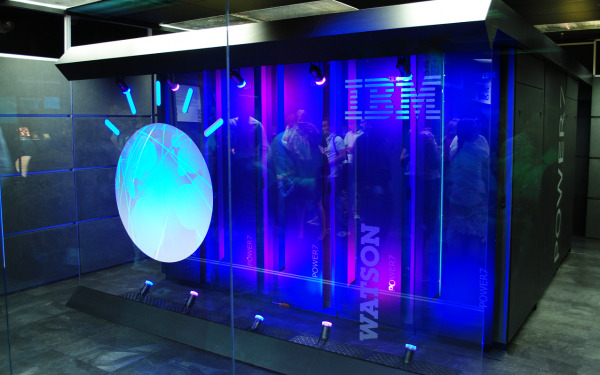 IBM's Watson knows quite a bit — enough to compete on Jeopardy. A brilliant database of info, Watson isn't so great at other languages. To help with learning Japanese, IBM has enlisted the help of SoftBank to train Watson in Japanese. The aim of this partnership is to bring Watson to a new enterprise space; beyond that, IBM and SoftBank either don't specifically know what they will do with Watson, or just aren't saying. What they do know is that Watson needs to learn the native tongue before anything else.
Ken Miyauchi, Representative Director and Chief Operating Officer of SoftBank, said "Through this strategic alliance, we are excited that SoftBank and IBM will further develop IBM Watson with Japanese language capability and drive its adoption in the Japanese market. Watson's technology, which analyzes large volumes of data, and can understand and answer complex questions posed in natural, is in harmony with SoftBank Group's corporate mission of 'Information Revolution – Happiness for Everyone.' We believe the technology will be applied to a broad range of areas, from enterprise to consumer sectors, and create new value for people."
The first step on Watson's journey post-Japanese lessons will be the education, banking, healthcare, insurance, and retail industries. Developers will also be able to take advantage of Watson Developer Cloud, and SoftBank and IBM are committing to the creation of new APIs for the Japanese market. SoftBank will host Watson in its data centers across Japan.
More than just a fancy algorithm or set of tools, Watson is meant for deeper interaction with its human counterparts, making language a necessity rather than a neat trick. IBM just wants to take Watson to a new market, and will likely move to simply reproduce their domestic efforts in Japan. We just hope IBM has more commercial success overseas.
Source: IBM