IBM cans over 1000 workers in one week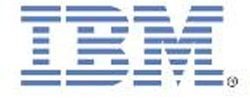 An IBM employee organization has confirmed that IBM has laid off more than 1000 workers across the country. The layoffs all came this week alone and more may be coming. IBM offers no official comments on the layoffs. The data on the number of workers cut comes via the IBM worker union Alliance@IBM/CWA Local 1701.
An alliance spokesman was unable to elaborate on how many employees will lose their jobs in this round of cuts by IBM. Apparently, the 1000 workers who have already lost their jobs are from different business units and locations around the US. Reports also claim that roughly half the workers that were let go are mobile or work from home. The only official statement from IBM was that the company is constantly rebalancing its workforce.
IBM hasn't offered an official employee count since 2010, when it changed its practice of reporting the number of employees it has. In late 2009, the last public disclosure of the number of workers in the US, IBM had 105,000 people. The estimate is now slightly less than 100,000.
An IBM spokesman, in a statement, said IBM "is constantly rebalancing its workforce." The company went on to say that "that means reducing in some areas and hiring in others — based on shifts in technology and client demand. This flexibility allows IBM to remain competitive and relevant in an industry that is constantly changing. And given the competitive nature of our business, we do not publicly discuss the details of our staffing plans."
[via ComputerWorld]