iBlazr 2 is a wireless adjustable LED flash for your iPhone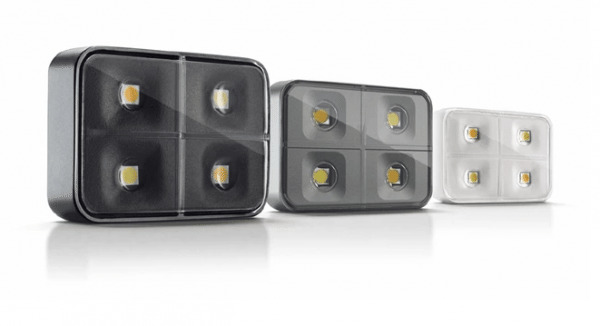 When it comes to a smartphone's camera, many users side-step the flash — for day time and incognito snaps, it doesn't serve much purpose. There are times when the built-in flash is needed, though, and in those times it usually proves inadequate, perhaps just strong enough to illuminate nearby subjects but not much else. iBlazr presented a solution to that with its first external smartphone flash by the same name, and now it is back with a refined version called the iBlazr 2.
iBlazr 2 is a wireless flash that works with your iOS and Android devices, as well as compatible digital cameras, and it is available in white, pearl gray, and black. The unit can also work as a standalone light if needed, but is designed so that it can be mounted on your smartphone. In addition, it syncs with your phone's native camera app, activating when the phone is used to snap a picture or record a video.
The flash has a 300 lux light beam and connects to devices over Bluetooth 4.0 LE. There's a range up to 80 ft. Users can adjust the light's color temperature from 3200k to 5600k (warm to cold and back again). It offers 300 flashes on a charge, features a touch sensor, adjustable brightness, a remote shutter, and is small enough to slip in a pocket.
iBlazr Lab, the company behind the iBlazr flash, was seeking $70,000 USD on Kickstarter, where it as exceeded its goal amount and is currently sitting at $101,000 USD or so. Those who are interested can get the Kickstarter Special unit for $49 USD, with the shipping to backers being set to start this coming September. The product's retail price is set at $70 USD.
SOURCE: Kickstarter