iBattz BattStation Tough Pro keeps your gadgets going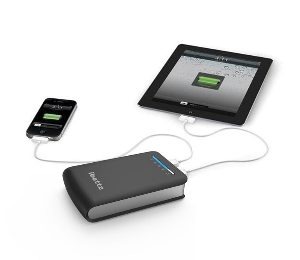 Anyone who travels or is away from the home or office a lot knows that keeping your gadgets charged can be a significant challenge. You can get battery cases for your smartphone, but if you need to keep something larger like a tablet charged it can be a serious challenge. A new and large external battery has launched called the iBattz BattStation Tough Pro.
The portable battery pack is ruggedized and water resistant to survive life in the wild. The outside of the device is covered in silicone and can survive drops. It also has an integrated LED flashlight to help you see where you are going.
The external battery pack is available in two configurations that differ in battery capacity. One of the configurations has a 7200 mAh battery inside and the other has an 8400mAh battery inside. Both capacities have the ability to charge two USB devices at the same time.
The smaller capacity battery pack sells for $29.90 and the higher capacity battery cells are $39.90. The only downside I see to this device is that you would have to carry your device's charging cable with you on the go. Both of the Tough Pro external batteries are available now at Amazon and other online retailers.