i4Siri Brings Siri To Jailbroken iOS 5 Devices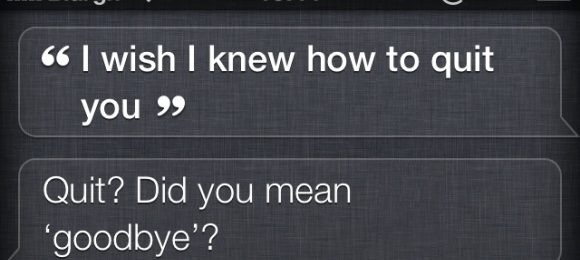 There have been a couple of theories as to why Siri hasn't made an appearance on devices other than the iPhone 4S. Is it simply to shift more units of the flagship iPhone, or is it because the 4S packs a custom noise reduction chip? In any event, it hasn't stopped enterprising hackers from porting the personal assistant to other iOS devices, and now there's a relatively simple way of doing it yourself.
i4Siri brings Siri to the iPhone 3GS, iPhone 4, iPad and iPad 2, plus the iPod Touch. You'll need to have jailbroken, of course, as well as be running iOS 5.0 and up. Once you've added the custom repo to Cydia, you'll be on your way to downloading the necessary components to get Siri up and running,
Siri was successfully ported to an iPhone 4 in the best, but the method was never released for fear of the hacker landing in legal hot water. Apple have also tried to block Siri access attempts from devices other than the iPhone 4S, although this latest solution seems to be going via a proxy to ensure service is maintained.
If you want to try this for yourself, navigate over to the i4Siri website, and watch the video below if you need specific instructions.
[via Pocketnow]