Hyundai to reveal HND-9 concept at Seoul Motor Show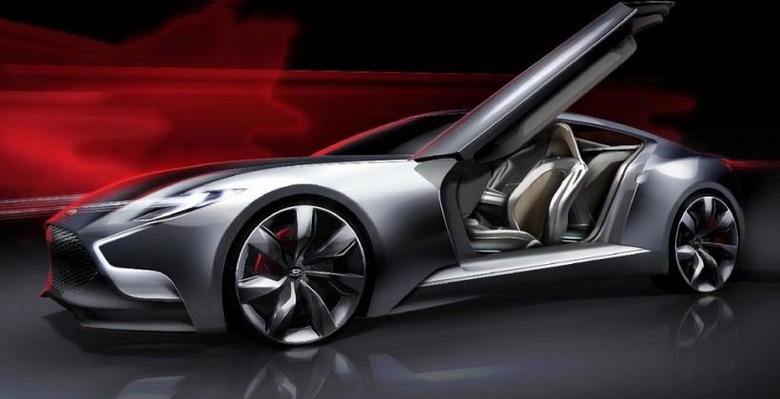 The Seoul Motor Show is coming up next week, and there will obviously be a handful of new cars to be unveiled on the show floor during the week, one of which will be Hyundai's HND-9 coupe concept. It's said that the design of the concept will be meant as inspiration for Hyundai's upcoming vehicles — possibly a next-generation Genesis.
Hyundai says that this design of the HND-9 is described as a "modern reinterpretation of the classic premium sports coupe," and we'd have to agree with them. The concept has the classic Lambo-style doors, as well as the fastback-esque rear design, with the dual exhaust on the back, along with the mean-looking taillights.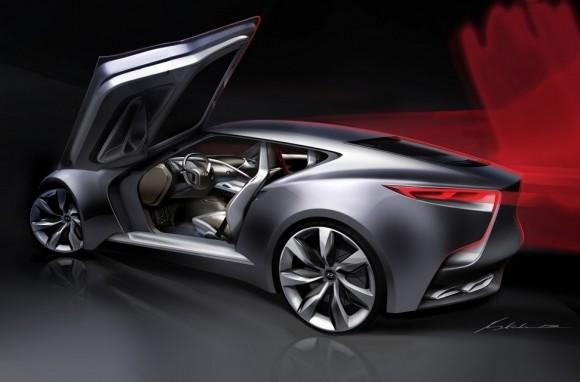 The concept that will be making an appearance at the Seoul Motor Show will sport a 3.3-liter turbocharged V6 GDI engine that spits out 365 BHP, and it'll be accompanied by an eight-speed automatic transmission. Of course, this may not be the exact setup that will come to production vehicles in the future, but it could be template.
We've already seen a couple of Hyundai's concepts over the last few months. The company showed off their HCD-14 sedan concept at the North American International Auto Show in Detroit back in January, as well as their Veloster C3 hatchback concept back in November, both of which look really sleek.
[via Autocar]