Hyundai Apple Watch app brings remote start and more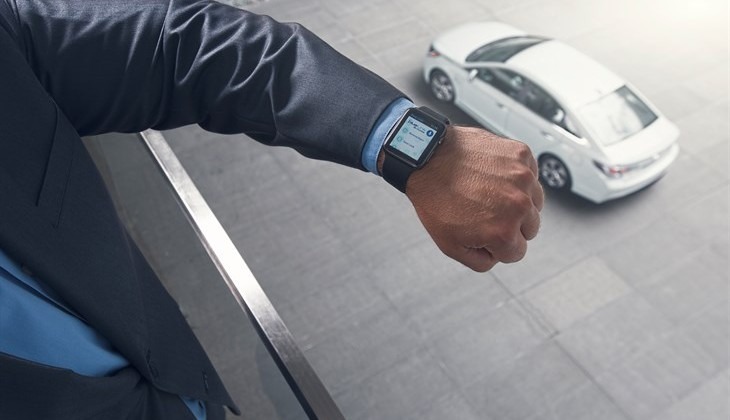 Hyundai has introduced its new Blue Link app for the Apple Watch, allowing those with Apple's wearable to control certain functions on their car from the convenience of their wrist. One such feature is flashing the car's lights from the Apple Watch — a convenient way to find the car in a crowded parking lot or scare away a nosy passerby. Using Blue Link, the wearable can also be used to lock the doors using Apple Watch and as a remote start button for firing up the engine from "almost anywhere", says the auto maker.
The functionality comes with the newest Blue Link app update, with the Apple Watch app in particular now being available. The app allows the Apple Watch owner to tap an icon or use voice commands, whichever is most convenient. Those who want to use it must have a Hyundai with first or second gen Blue Link.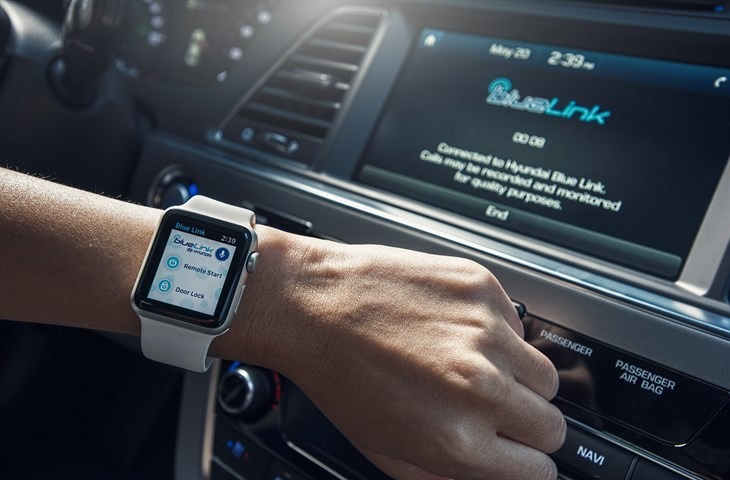 This includes models like the 2012 and 2013 Sonata, 2015 Genesis, and more. The total features for the Apple Watch app include checking the vehicle status, parking meter, car finder, options for honking horns and flashing lights, and locking and unlocking doors.
Finally, on cars that have remote start and are in remote engine start mode the Blue Link Apple Watch app can be used to start and stop the engine with a tap. You can grab the Blue Link app from the App Store now. Check out the timeline below for more!
SOURCE: Hyundai News