Hyperloop One will conduct a propulsion test in Vegas tomorrow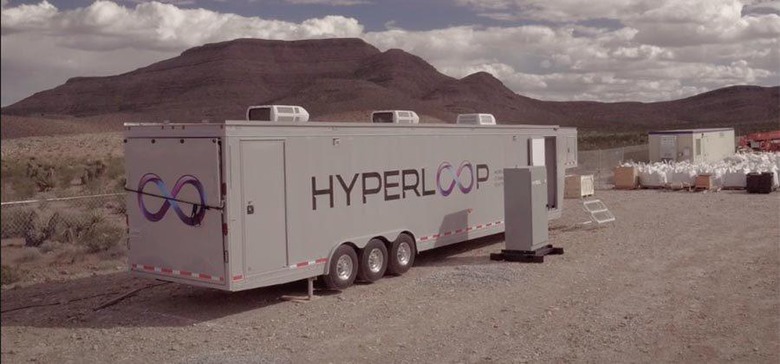 The company formally known as Hyperloop Technologies has announced a name change that brings it more in line with the company's 'singular leadership and incredible progress,' it announced this evening. Henceforth, the company shall be known as Hyperloop One, and the name change comes just in time — the company will be conducting a propulsion open-air test in North Las Vegas tomorrow, marking the start of what it says will be a series of 'full-scale tests' as it tries to develop the Hyperloop transportation system.
Hyperloop announced back in December that it would start its testing in the first quarter of this year in Las Vegas. While it seems there was a slight delay, things are nevertheless going mostly as planned and the company is showing exciting progress toward what could one day be a common form of transportation. The Hyperloop may soon find itself in Europe, as well.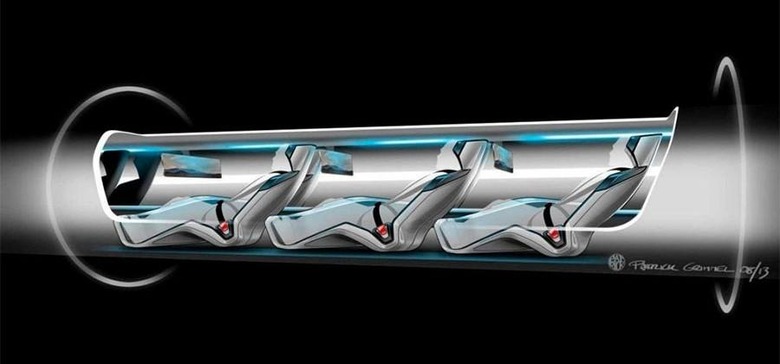 In a statement today, Hyperloop One said it is now part of privately-funded 'feasibility studies' to determine whether having Hyperloop routes between Sweden and Finland would be economically feasible and whether it would have social benefits. Should such a route exist, it would run from Helsinki to Stockholm. As well, and among other studies, an investigation is looking into whether the company could help make a 'tunneled cargo transport and logistics system' that would snake through Switzerland.
The company announced a bunch of partnerships today as well, but perhaps most interesting is the new 'Hyperloop One Global Challenge' giving individuals and entities the chance to propose ways to use the first routes the company would make in their particular regions. Those interested can get access to Hyperloop's 'ecosystem and expertise' to help shape their concepts, which must be submitted to the company by September 15 of this year.
The Dutch are particularly keen on attracting Hyperloop's attention, and as such has announced that Connekt Netherlands and other organizations have formed the 'Dutch National Hyperloop Competition.' Speaking about the purpose and goal of the competition, Connekt's Managing Director Nico Anten said:
We are very pleased to announce that Connekt will run a Dutch National Hyperloop competition as a part of the Hyperloop One Global Challenge. Our goal is to produce a nationally-coordinated, Government-backed, Dutch entry to the challenge that will effectively showcase the Netherlands as one of the smartest logistics hub and passenger transporters in the world.