Hyperkin SmartBoy pre-order starts, finally shipping this month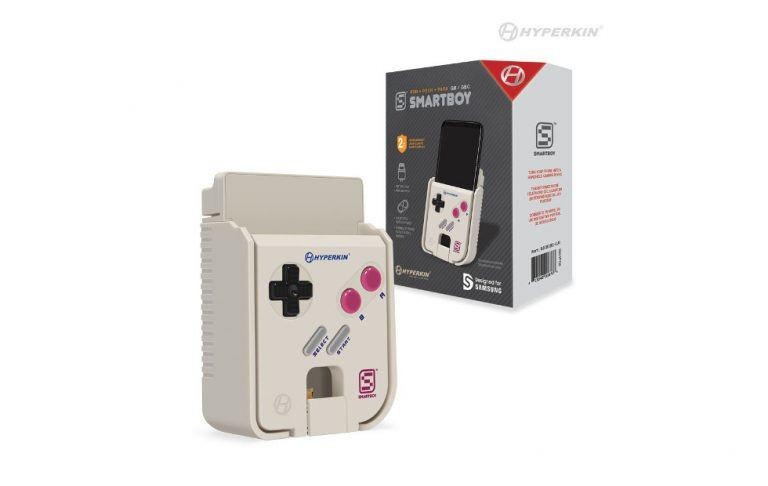 It was a dream two years in the making and one that didn't even start out as a dream. Instead, the Hyperkin SmartBoy started out as an April Fools joke to goad gamers into thinking they can revive their old Game Boy or Game Boy Color cartridges and slot them onto a smartphone. Well, the joke was on Hyperkin who received so much demand that they just had to make the SmartBoy real. At long last, you can indeed do all of the above and, better yet, actually buy this throwback to gaming history in two weeks' time.
There is no shortage of emulators on Android phones that can play Game Boy titles. There are even accessories, cases, and controller that give that same look and feel as the SmartBoy. Hyperkin's mod, however, has one thing that very few, perhaps none, have: the ability to actually load honest to goodness legit Game Boy cartridges.
Now before you go giddy or raise your eyebrow in suspicion, yes, this is basically a glorified emulator setup, but one that's configured specifically to reuse existing cartridges. It doesn't read off the cartridge in real time, mind, but practically makes a ROM out of the data from the cartridge. Aside from that initial setup per game, however, the experience is promised to be as good, or actually even better, than if you were gaming on the real thing.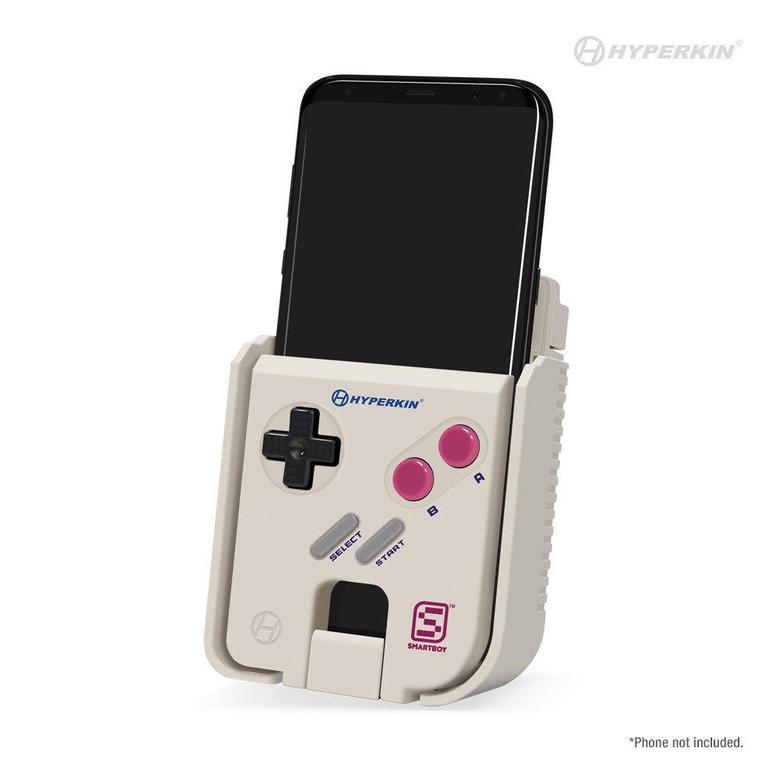 Design-wise, the SmartBoy is basically half a Game Boy Color handheld where an Android phone slots in. It has the exact same buttons and layout as a genuine Game Boy, but with two extra triggers at the back, as well as a button to adjust to the width of the phone. Due to the emulation situation on iOS, it only supports Android phones. But not all Android phones, but only those with USB-C ports dead center at the bottom.
Legal issues aside, the Hyperkin SmartBoy is definitely a better way to enjoy those old games without having to whip out a real handheld and pray that it still works. Plus, it has all the advantages of modern graphics and audio hardware. There is even support for Game Boy Advance cartridges in the works, though you can already load ROMs anyway. The Hyperkin SmartBoy is available for pre-order, for a measly $49.99 and is scheduled to ship on 21st August. This year, of course.